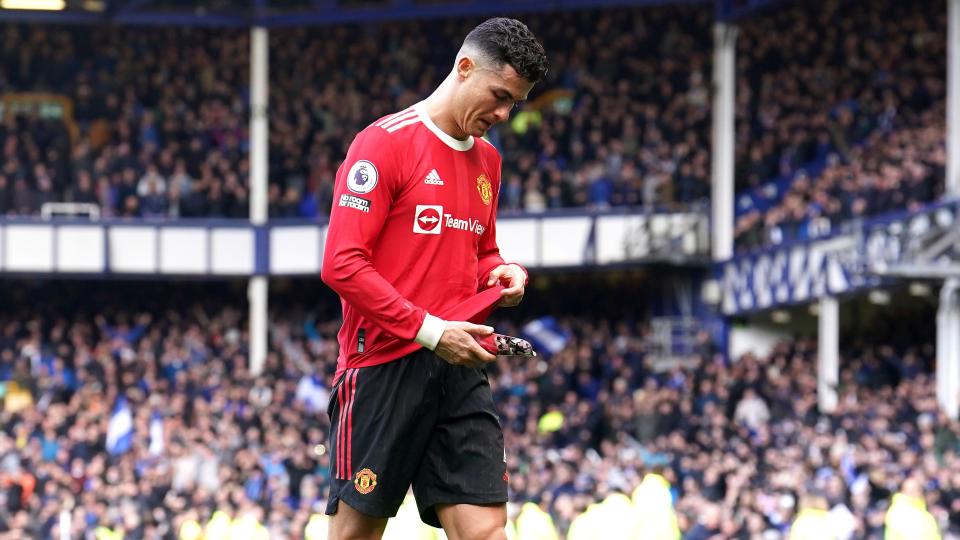 VIDEO: RONALDO CHARGED FOR SMASHING EVERTON'S SUPPORTER'S PHONE
Cristiano Ronaldo has been charged with a breach of "rule E3" by the Premier League Football Association.
The charge is in relation to footage that appeared to show the Manchester United forward smashing a phone out of an Everton fan's hand following a match at Goodison Park.
Ronaldo issued an apology following the incident on April 9, saying: "I would like to apologise for my outburst."
The Portugal international added: "We always have to be respectful, patient and set the example for all the youngsters who love the beautiful game."
Ronaldo was cautioned by police last month over the incident.
FA rule E3 states: "A participant shall at all times act in the best interests of the game and shall not act in any manner which is improper or brings the game into disrepute or use any one, or a combination of, violent conduct, serious foul play, threatening, abusive, indecent or insulting words or behaviour."
0
0
Following his attendance at the 28th United Nations Climate Change Conference in Dubai, the United Arab Emirates (UAE), President Bola...