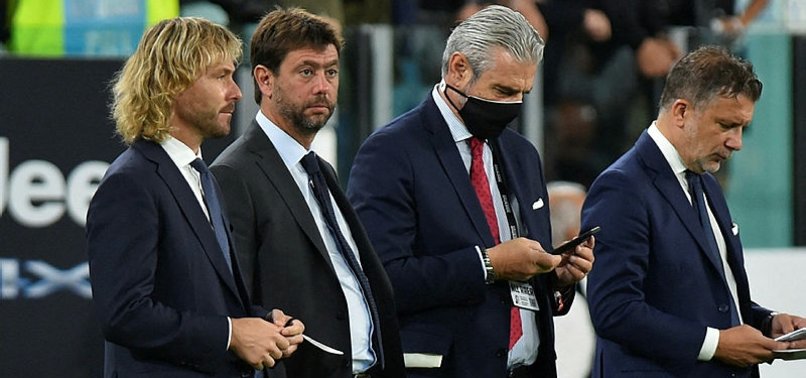 LALIGA DEMANDS JUVENTUS SANCTION FROM UEFA AFTER ENTIRE BOARD RESIGNS
Read Time:
1 Minute, 42 Second
LaLiga has demanded UEFA hit Serie A side, Juventus with sporting sanctions after the Italian club's board of directors tendered their resignation on Monday.
President Andrea Agnelli and vice president Pavel Nedved were among those to resign en masse following a preliminary investigation by the Turin Public Prosecutor's Office into fraudulent accounting and alleged hidden payments to players.
"Following the resignation of the Juventus board of directors, LaLiga demands immediate sports sanctions be applied on the club," a statement read on Tuesday.
"LaLiga filed an official complaint against Juventus with UEFA in April 2022 reporting financial fair play breaches being investigated by Italy's Guardia di Finanza, an enforcement agency under the authority of the country's Minister of Economy and Finance, and the Public Prosecutor's Office at the Court of Turin.
"Specifically, this complaint charges that Juventus accounted for transfers above fair value and under-accounted for employee expenses, resulting in a breach of UEFA break-even requirements. Additionally, the complaint charges that Juve concealed the true wage bill of its players.
"This Monday, in the same statement announcing the resignation of its board of directors, Juve acknowledge financial accounting irregularities, which are also aimed at misleading UEFA financial fair play authorities, among others."
The league's president, Javier Tebas, has been one of the most outspoken critics of the ownership and funding structure of state-owned teams like Paris Saint-Germain and Manchester City. LaLiga has strict financial regulations that its clubs must follow.
Juventus announced at the beginning of the COVID-19 pandemic that 23 players had consented to a four-month salary reduction in order to assist the team in weathering the crisis. It is asserted that the athletes only forfeited one month's salary.
Additionally, prosecutors have been looking into whether Juventus, which is listed on the Milan Stock Exchange, profited from illicit commissions from player transfers and loans since last year.
The case is also exploring if investors were misled with invoices being issued for non-existent transactions to demonstrate income that in turn could be deemed false accounting.