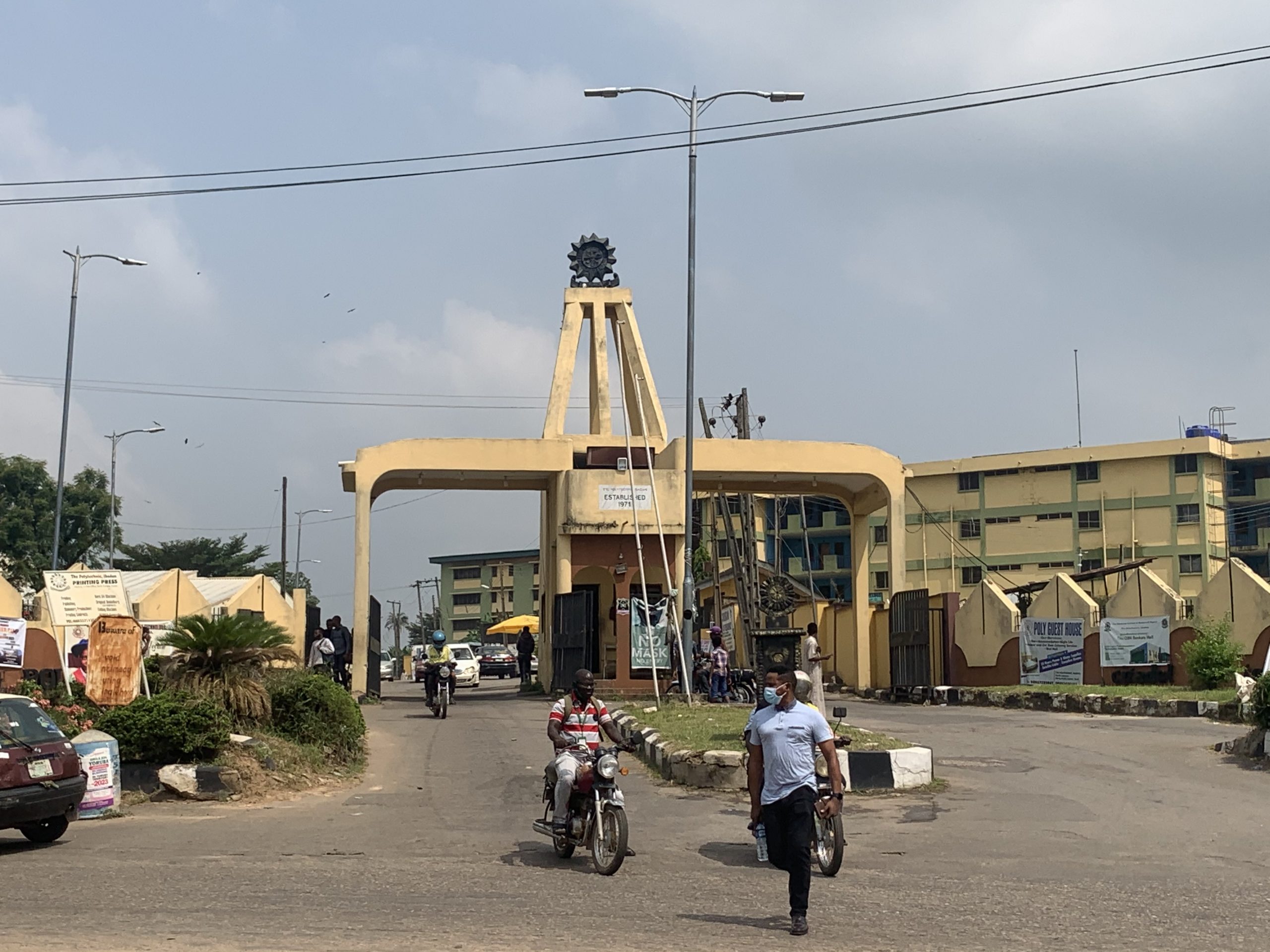 IBADAN POLYTECHNIC BANS STUDENTS OF OPPOSITE GENDER HUGGING EACH OTHER
DAMILOLA  LAWRENCE
Management of The Polytechnic Ibadan, has said that the school certificate will only be awarded to students that are morally upright and found worthy in academics and good character.
The citadel of learning has enlisted her code of conduct in the way of dressing for students to curb indecent dressing in the institution.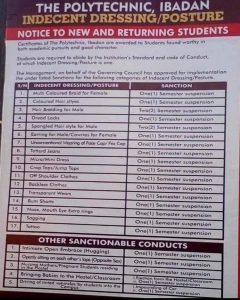 TPI has listed punishments for whoever goes against the school law which include suspension of students for semesters.
Students have been cautioned to dress morally, avoid multi colored hair, avoid dread locks, tattered jeans among other indecencies listed below with their approved punishments:
1
0
By 'Leke Yusuf Lagos State Governor, Babajide Sanwo-Olu has urged Lagosians to stay calm in spite of the tension due...