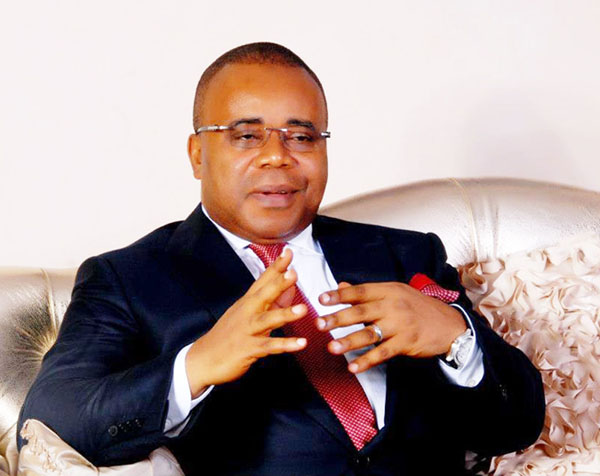 WE DID NOT SUSPEND MINISTER OF NIGER DELTA AFFAIRS – AKWA IBOM APC
Read Time:
1 Minute, 15 Second
The Akwa Ibom State chapter of the All Progressives Congress (APC) has described as fake, a letter circulating on social media puportedly from the party; claiming that the Minister of Niger Delta Affairs, Umana Okon Umana, has been suspended from the party.
The State Chairman of the APC in Akwa Ibom, Stephen Ntukekpo, in a disclaimer he issued on Wednesday described the letter as an unholy lie peddled by people seeking attention.
"I hereby state with authority that the Honourable Minister was never and has never been suspended from the party in his ward, Chapter or State. The general public and members of our great party should disregard the information as it is a blatant lie and misleading," Mr Ntukekpo stated in the disclaimer.
He described Mr Umana as a true party man and a great supporter of a united party in the state.
"I urge members of our party to remain focused and concentrate on our campaigns," he added.
The APC leaders in Mr Umana's ward – Ndiya Ward, Nsit Ubium Local Government Area – have also issued a similar disclaimer.
The fake suspension letter coincided with the expulsionof Ita Enang, a former adviser to President Muhammadu Buhari, from the APC.
The APC chairperson in Akwa Ibom, Mr Ntukekpo, said Mr Enang, a governorship aspirant of the party, was sacked because of his litigation against the party over his governorship ambition.
Mr Ntukekpo said without proof that Mr Enang was secretly working for the Peoples Democratic Party in Akwa Ibom.
0
0
By Adeniyi Onaara  According to reports, the contestant died after paying N25 million for the Labour Party governorship nomination form....