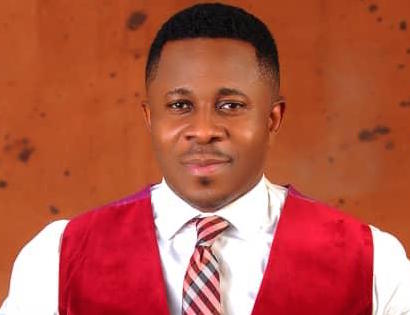 FEYI DANIEL: HOW I BECAME PREGNANT FOR MY SPIRITUAL FATHER – SECOND WITNESS NARRATES TO COURT
Read Time:
10 Minute, 5 Second
By Aishat Momoh. O.
A 25-year-old student of National Open University on Wednesday, narrated to an Ikeja Special Offences and Domestic Violence Court, how she was allegedly raped and impregnated by the man she calls father, the senior pastor and founder of her Church Bishop Oluwafeyiropo Daniels, of 'I reign Christian Family' Church.
The witness who was a former member told the court that her first encounter with the bishop was on 2 January, 2019 when she listened to his sermon alongside her cousin in her sister's shop in Oshogbo, while adding that she searched for the church on Facebook and started following its page.
Then, the first time she met him was when he came for a 3-day sonship retreat at the Redemption Camp sometime in 2019.
The rape victim who was led in examination in chief by the Lagos state prosecution counsel Mr Babajide Boye, testified that subsequently, she became a member of the spiritual sonship group on WhatsApp and at some point when she needed a prayer partner, she asked the bishop if she could select one for herself and he approved which was why she selected the first witness.
She said that after the retreat, the defendant ordered that they all go into a 70-days prayer and fasting then, come to Lagos afterwards, for laying of hands.
The victim told the court that when she was through with her prayers, she informed the Bishop who instructed her to come down to Lagos for Laying of hands immediately.
"On September 8, 2019 which was a Sunday, I went to Lagos. The program started around 4pm and at the time it ended, it was already late and i couldn't return back to Oshogbo.
I informed Joan of my situation,she told me to tell Feyi who on hearing my explanation, invited me to spend the night at his place. We went to his house with Brother Israel and his wife who was having a discussion with him.
On September 9, 2019 which was the next day, I left the room to his sitting room. He came out of his room, when I saw him, i knelt down and greeted him. He laid his hands on my head and started praying. After the prayers, I started preparing to go back to Oshogbo.
When i was ready, I informed him and he told me to help myself with food from the kitchen. I was eating at the dinning when he came out of his room and asked if I was on my period. I told him NO and he went back to his room."
She further told the court that the defendant came out of his room again and informed her that he received an instruction to help her but he wouldn't because it is a very difficult instruction.
According to her, she asked him what the instruction was and he told her that he won't tell but she would hear it herself.
She said, "There are two portraits of Prophet Babajide David Olulana, in his living room. He said the prophet was his only spiritual father and that I should carry one of the portraits and stare at it, then I will hear the instructions.
I took the portrait and started staring at it. He left to his room. After a while, he came back and asked if I heard anything. I told him I didn't hear anything. He then said, "My father is speaking to you but you are not receiving it". He told me that his father will use another means to communicate with me and went back to his room again.
After a while, I received a message on my phone, the sender was Babajide but i couldn't call the number back. The message reads, "Whatever your father asks you to do, do it for your own good".
He came out again and asked if I received any sign. I told him about the message I got and what it says. He told me to delete the message.
He went on to say that when I was born, my maternal aunt came and did something which is affecting my progress in life. Feyi said the instruction he received was for him to help me so that I can be free from what my aunt did when I was born. He left and said he was coming.
I immediately called my mum to enquire about what I just heard and she said it was through that my aunt was around when I was born. He came out again and said, there are times when he receives very difficult instructions but he has to do it.
I asked what the instruction was and he said it was to have sex with me. I just sat down there confused and then he left again.
When he came back, his face had already changed. He ordered me to his room and undress. I dragged myself to his room, the two portraits were on his bed and his phone was playing a Christian song 'Let Praises Rise'.
According to her the defendant came to the room, and pushed her to the bed while adding that she tried to resist as she almost falling.
"He started speaking in an unknown tongue and asked me to say Amen. While he was speaking and I was saying amen, he was having sex with me.
When he was done, he ordered me to go wash up immediately in his bathroom. He came to the bathroom and said I cannot tell anybody and that the day I do, I will die. Then, I went back to Oshogbo.
When I got back to Oshogbo, on my way to my sister's place where I had wanted to inform her that I would be going back to my mum's place in Ibadan in two days, a black jeep parked beside. A man was driving the car and introduced himself as Jide. He asked for my contact which I gave to him.
We got talking and he asked me what I would be doing when I go back to Ibadan. The man asked me out and I told him i couldn't date a married man. He said he wants to help me regardless.
He told me to get an apartment and he will help me get a job in Oshogbo. In excitement, I informed the defendant. He told me to come to Lagos to explain in details.
Truthfully, when the man appeared that he wanted to help me, I flashed back to what the Bishop told me, so, I felt that he was the help that the bishop had told me about.
" In September 2019, I came to Lagos and met about five people in his house. I went straight to the room where I had stayed the previous time.
When the people left, he came to meet me and said he got an instruction to have sex with me one hour after I got to his house but he forgot because of the visitors he had. This time, he was in a rush and didn't play any music, he just placed a portrait on the bed and I didn't object.
In the evening, I told him about the man I met and how he promised to pay my rent of #100,000. Bishop told me to ask the man to send the money into my account and I objected because he was my helper.
He said I was not wise and collected my phone which does not have a password. He went straight to my WhatsApp and chatted with the man to send the money.
Later that night, I received an alert of one hundred thousand naira from the man. I informed Feyi about it and he instructed that I send the money into his account immediately. Initially, I sent ninety-nine thousand and send the balance of one thousand naira later.
I was meant to go back to Oshogbo, to take up the job, but he ordered me not to go because he has not released me yet. At this point I was very scared of his words that I will die.
The witness testified that she chatted one brother Isaac up and told him that she was not happy and that she does not know why some things are happening in her life.
She said, "Brother Isaac responded and said, 'sebi you are in your father's house' I responded yes.
Later on, Bro. Isaac said i should not be afraid. He gave me some bible verses and prayer points. He also told me that anytime Feyi is not around, I should leave my things and escape.
All the while I was there Racheal was there but he sends her out when he wants to have sex with me.
On November 7, 2019, Feyi went out leaving myself and Racheal at home. I told Racheal that my mother was sick and I would like to visit her. I left my things and travelled to Ibadan.
I went to my brother's place in Ibadan and informed Brother Isaac about the development. He said the only person that could understand what I had gone through was one Pastor Busayo.
When Feyi got back and didn't meet me, he started calling but I ignored his calls.
I travelled to Ilorin to meet Pastor Busayo and I explained everything. He told me that what i went through was sexual assault and we need to report it.
Pst. Busayo said, the reason why he left the church was because, whenever they host programs, Pst. Feyi will ask the females to wait behind and the next day, when you see them, their eyes will be red as if they have been crying. He further said that when he started noticing that none of the members confronted him, he left the church and because of that, he was tagged a rebellious child.
We reported the case in Ilorin to the police and I was told to write my statement. The police in Ilorin went to Lagos, arrested the defendant and took him back to Ilorin where he was remanded before continuing their investigation.
After 21 days, he was released. When he got back to Lagos, he went to Alagbon police station to report me and Pst. Busayo, on the charges of hate speech.
When Busayo was arrested, he was asked to call me because, I'm in the best position to relay the situation. I agreed to meet him at Alagbon, where we were detained till the next day.
The next morning, we were told to write a statement. It was taken to a senior police officer's office. The senior officer then ordered the arrest of Feyi.
When he was arrested, we all explained our sides of the story. The officer wanted to remand him immediately but I told him that Feyi already has an ongoing case in Ilorin.
While we were there, I felt somehow and I was taken to the Police clinic in Alagbon by Inspector Sam, where it was discovered that I was pregnant. Feyi was trying to beg but I told him that before I could hear any plea, he will need to refund my N100,000.
She also mentioned to the court that, the defendant had already sent the money to one person identified as Kayode, who he instructed later to refund the money to her.
The witness added that during her conversation with Kayode, he told her that the defendant had sent the money to him and he forwarded a bank statement to her as evidence.
"All the while, I was always traveling to Lagos and Ilorin for the cases.
She also informed the court that at a time, "when i was coming to Lagos for the case, the vehicle she boarded developed a brake failure which eventually led to a miscarriage.
"When i was in the hospital, it was confirmed that I had a miscarriage. Feyi paid N300,000 to the hospital's account which was later transferred to my account by the doctor.