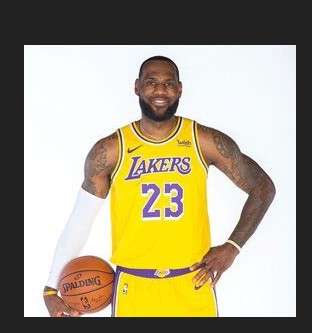 LEBRON JAMES WILL REMAIN A LOS ANGELES LAKERS PLAYER FOR AT LEAST TWO MORE YEARS AFTER AGREEING TO $97.1 MILLION CONTRACT EXTENSION
Read Time:
1 Minute, 40 Second
LeBron James is about to get richer. The Los Angeles Lakers star has reached a two-year $97.1 million contract extension with the purple and gold team, which includes the player option for the 2024-25 season.
The 37 year old NBA Star surpasses Brooklyn Nets star Kevin Durant to become the highest-paid player in NBA History under the agreement, which comes with a 15% trade kicker and $532 million in guaranteed career money because he opted for an extension rather than a new contract.
LeBron James is not eligible for a trade clause, but let's be real: the four- time NBA Champion, MVP, and 18-time All-Star is likely to stay a Lakers player for as long as he chooses. He said previously "I see myself being with the purple and gold as long as I can play".
As words of his expiring contract and rumors of him becoming a free agent began to spread, James shared his plans to spend the last season in the NBA playing on the same team as his eldest son Bronny James (full name LeBron Raymone James Jr.)
The father of three said, "My last year will be played with my son. Wherever Bronny is at, that's where I'll be. I would do whatever it takes to play with my son for one year. It's not about the money at that point, he continued by saying "But I also have a goal that if it's possible I don't even know if it's possible and if I can play with my son, I would love to do that. Is that something that any man would want one day in life? That's the coolest thing that could possibly happen but that doesn't mean that I don't want to be with this franchise."
James is the first active NBA player to become a billionaire, a milestone he reached after making a reported $121.2 million in 2021.