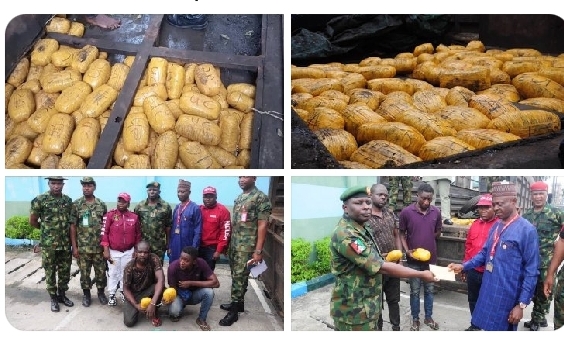 ARMY INTERCEPTS 792 PARCELS OF INDIAN HEMP
By Adeola Abdullah
Troops of the 81 Division of the Nigerian Army foiled an attempt to smuggle Seven Hundred and Ninety-Two (792) parcels of illicit drugs suspected to be Cannabis Sativa (Marijuana) into Ogun State at a checkpoint along the Ilaro-Benin Republic Border.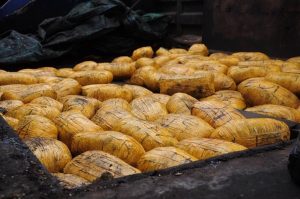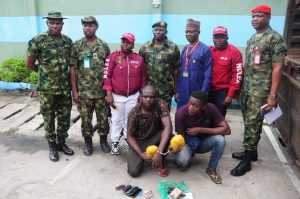 A search on the truck conveying the suspected consignment indicated that it was designed specifically to convey illicit drugs as there was a special compartment welded to the base of the truck for concealment purposes but could be discovered on scrutiny.
1
0
By Aishat Momoh. O. The All Progressive Congress (APC) in Lagos inaugurated her ethnic groups and sworn in their leaders...