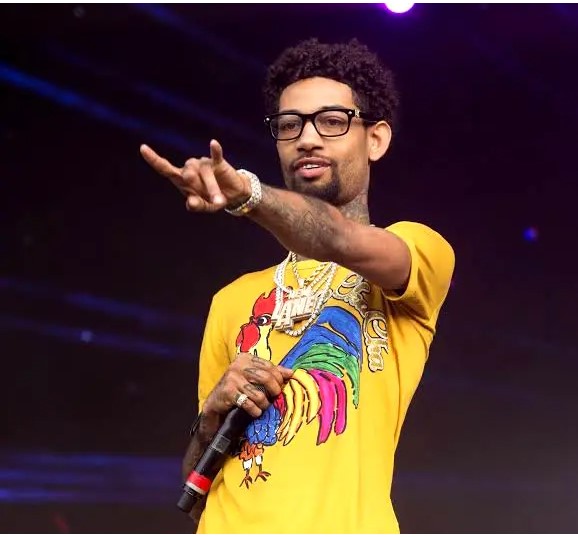 AMERICAN RAPPER, PNB ROCK ASSASSINATED
Read Time:
1 Minute, 28 Second
Rakim Allen, better known as PnB Rock, an American rapper, was killed during a robbery at a Waffle House in Los Angeles, California, USA.
The location of the deceased rapper's girlfriend was revealed online. The 30-year-old rapper was with his girlfriend at a restaurant when she posted pictures of them and tagged the location.
According to Capt. Kelly Muniz, a police spokesman; "inside the restaurant, a suspect held a gun and demanded the rapper's jewelry; the rapper was shot in the process".
"He shot the victim and ran out the side door to a getaway car and then fled the parking lot." She said
According to sources, the victim was rushed to the hospital and was pronounced dead at 1:59 p.m.
Two weeks ago, he spoke about the increase in robbery attempts in Los Angeles and how rappers like him are targeted as preys.
However, this isn't the first time American Rappers have been murdered during robbery operations.
Back in 2018, Jasheh Dwayne Ricardo Onfroy, popularly known as was shot dead at a car dealership in Florida by armed robbers after he refused to cooperate with them.
In November 2020, Dayvon Daquan Bennett, professionally known as King Von was shot dead in Atlanta, Georgia, USA.
In February 2020, Bashar Barakah Jackson, also known as Pop Smoke was shot in Hollywood Hills, California, USA. After his location was leaked online.
In addition, Trinidadian-born female superstar rapper, Nicki Minaj expressed her outrage over the victim's girlfriend's careless act, expressing her condolences to PNB Rock's mother and family members.
"After Pop Smoke, there's no way we as rappers or our loved ones still post locations…He was such a pleasure to work with. Condolences to his mom & family". She tweeted