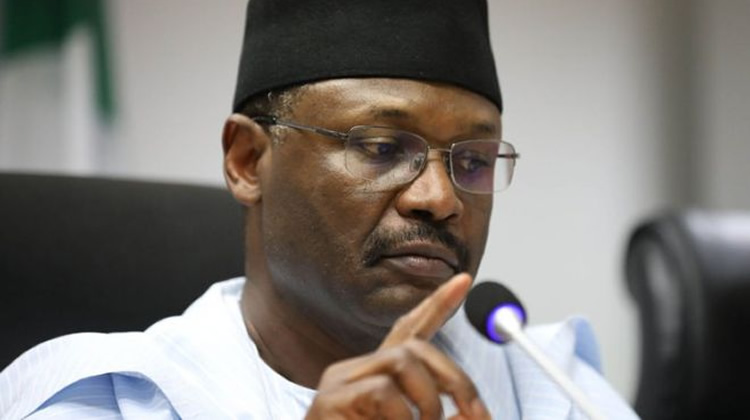 PVC: INEC EXPLAINS ALLEGED 7m INCOMPLETE VOTER REGISTRATION
Read Time:
1 Minute, 56 Second
The Independent National Electoral Commission on Monday reacted to accusations that the Commission denied over seven Million Nigerians the opportunity to complete their online pre-registration during the Continuous Voter Registration.
Recently, INEC disclosed that just 3,444,378 Nigerians—or 32.8%—of the 10,487,972 citizens who pre-registered online for the election actually completed the procedure at a physical location.
In an Abuja Federal High Court hearing, 24 Nigerians reportedly accused the Commission of "failing to allow them and other seven million Nigerians adequate time and opportunity to complete their voter registration after they have carried out their registration online."
Festus Okoye, the National Commissioner in charge of voter education, asserted in a statement on Monday that Nigerians had been given enough time to complete their registrations. He also emphasised that the use of technology was intended to make the registration process easier.
Okoye added that, in the interest of transparency, the Commission offered weekly data reports on the programme.
"The Commission gave weekly statistics updates on the exercise in the interest of transparency.
"A total of 10,487,972 citizens started the online pre-registration procedure. However, as per the Commission's policy, 3,444,378 Nigerians had finished their pre-registration in person at the designated centres by the deadline date of the exercise. 7,043,594 candidates failed to complete the registration process. Once more, the Commission released the data to the public. Again, the Commission made the information public. This is what some people are now using to say that they were denied the opportunity when in reality they failed to either complete the online enrolment or appear physically at the designated centres to complete the process.
He added, "A breakdown of the 7,043,594 incomplete online pre-registrations is as follows: 4,161,775 citizens attempted but either did not complete online pre-registration or abandoned it and went for the physical registration instead.
"2,881,819 registrants completed the online pre-registration but did not show up to complete the physical Biometric Capture at designated centres before the deadline.
"Therefore, it is clear that no Nigerians were deliberately denied the opportunity to complete their online pre-registration.
"We appeal to citizens to always adhere to timelines as against the endless agitation for eleventh hour extension of set deadlines."