NBA: LEBRON JAMES REACTS ROBERT SARVER'S DECISION TO SELL SUNS
Los Angeles Lakers player, LeBron James has reacted to Phoenix Suns and Phoenix Mercury  owner Robert Sarver, decision to  sell the Phoenix Suns.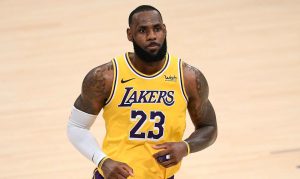 Robert Sarver has become a pariah in the NBA in recent weeks as a result of his alleged offensive actions and comments.
Sarver was found to have used the N-word and sexist language in the workplace on multiple occasions. The NBA was horrified by this full-fledged pattern, leading the association to suspend him for one year and also fined him $10 million. This caused negative reactions from fans as they claim the punishment was too mild for such serious act, especially since Donald Sterling who owned the Los Angeles Clippers was banned for life from the NBA back in 2014.
LeBron who felt the league wasn't doing enough, seems quite pleased when he learnt Sarver's decision to sell the club.
"I'm so proud to be a part of a league committed to progress!" James tweeted.
Sarver's decision to sell the club surprised many, as many believed Sarver's ego would force him to keep the team.
0
0
By: Shehu Bashir Esq. In the last few days, the Social Media have been awash with report of alleged fake...