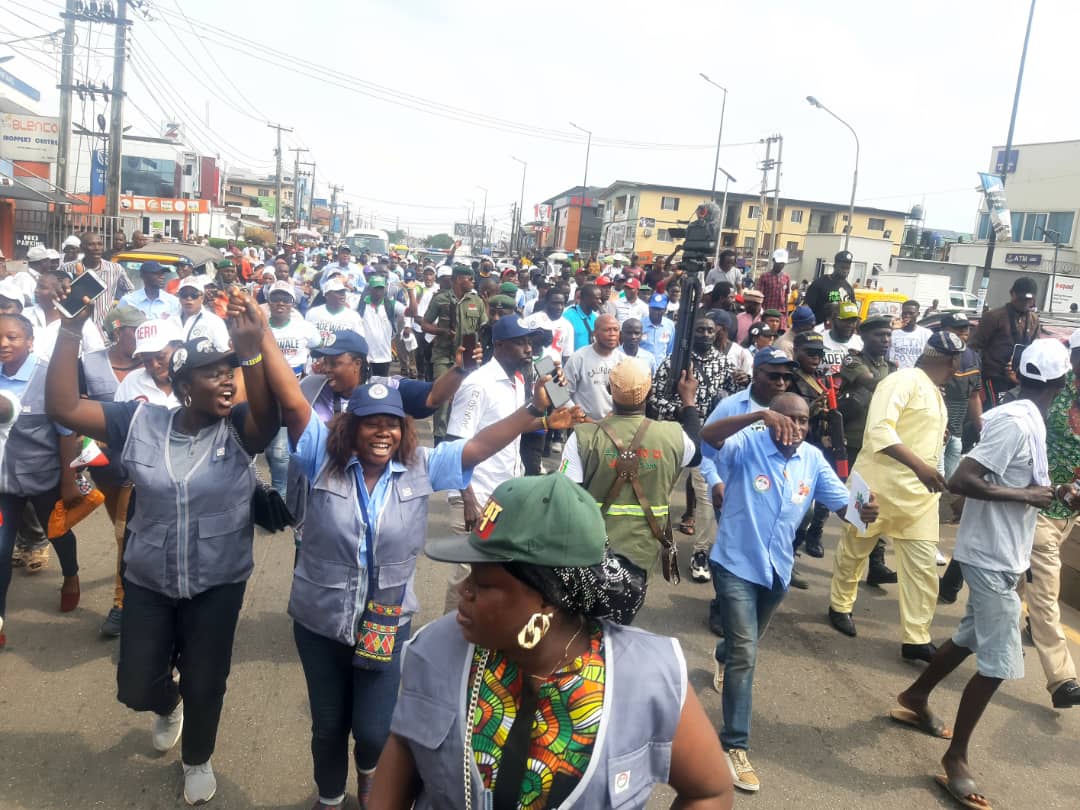 LAGOS 2023: JANDOR, PDP FLAG OFF CAMPAIGN, VOWS TO "MELT A WEALTHY STATE IN REALITY"
Read Time:
2 Minute, 49 Second
Farouq Oduola A.
The Lagos State People's Democratic Party's governorship candidate, AbdulAzeez Olajide Adediran (Jandor), and his running mate, Olufunke Akindele, kicked off their rally at Alimosho LGA in Lagos ahead of the 2023 general election with a pledge to restore the good leadership that has been missing in Lagos.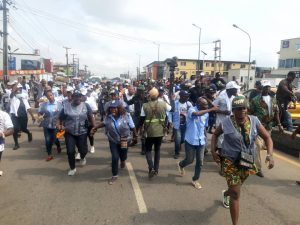 The campaign rally, which started at Akowonjo, was taken to a number of Alimosho LGA locations, where community leaders and residents welcomed and gave them an audience.
Adediran promised to bring a governance that will make the best use of all the state's resources, both human and non-human, to enable a thriving environment for the people of the state while ensuring that no one is left behind. The movement was dubbed "bringing a breath of fresh air to the people of the state."
During an interactive session with the Christian Association of Nigeria's Alimosho branch, Adediran spoke about his plans to guarantee that the enormous revenue created in Lagos is used to have a prosperous reflection on the daily lives of Lagos residents.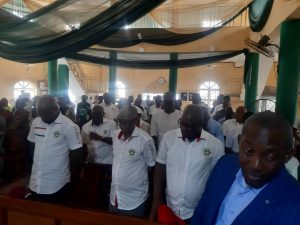 "They claim Lagos is wealthy, but sadly, we can only hear about this wealth; it is not visible in our daily lives or surroundings. To reflect on every aspect of our everyday life, we're going to "melt a wealthy state in reality, not on paper."
Adediran pledged to lead an administration of which all state residents could be proud, leaving no one behind.
"We have sat down and mapped out measures to make Lagos work," he said, asserting that if elected into office, he would be answerable and accountable to the people rather than any political godfather.
"If the government can build roads for free, it can build houses for free. We can have affordable houses.
"We are going to partner with the private sector to make sure we have affordable housing because the government alone cannot do that alone.
"I saw all the inner roads and the reason we are going everywhere is because we want to have a first hand look of what the people are going through," he said.
The reason we are going everywhere is because we want to have a first hand look of what the people are going through," he said.
Adediran stated that he intends to turn the troubling behaviour of touts and NURTW members into benefits for society, in contrast to the government, which is content to use them as tools.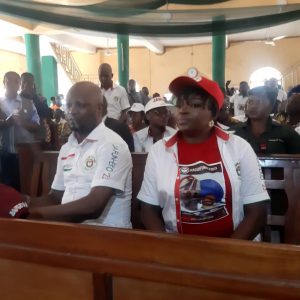 While meeting with non-Yoruba indigenes living in Gowon Estate, Adediran who  expressed his appreciation for their enormous contributions, vowed to defend and protect every resident of the state as well as create an enabling environment for peaceful co-existence.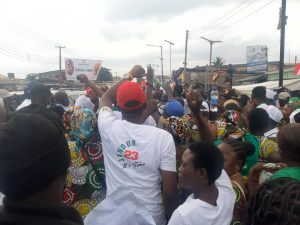 Representatives of several non-indigenous groups, including the Arewa, South-South, Igbo, and other communities, pledged their support for Adediran and all other PDP candidates.
Through his WEALTHY agenda, he promised to recognise royal fathers and institutions and create empowerment for youths, women, as well as people living with disabilities.
Additionally, he met with the Tailors Association's members in Alimosho to seek their support and to outline his plans for them.
The campaign event was attended by the party chairman of the Lagos PDP as well as party leaders from every Alimosho area councils. Also present were Jagun Fatai Shodimu, Segun Adewale Aeroland, Nadir Ladiga, and other candidates who are representing the party at the state and federal levels.