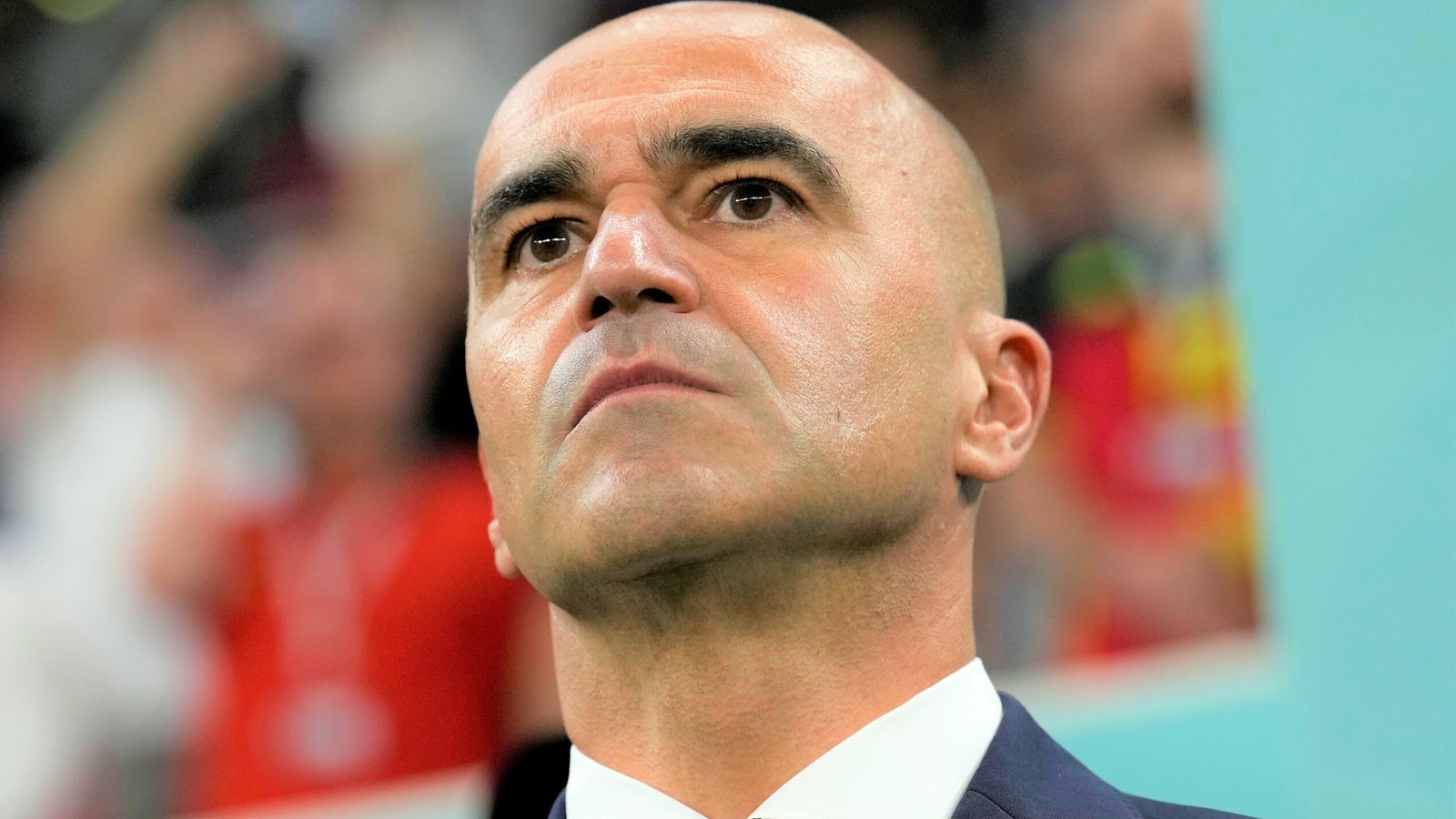 OFFICIAL: ROBERTO MARTINEZ STEPS DOWN FROM HIS POSITION AS BELGIUM MANAGER AFTER THEIR ELIMINATION FROM THE 2022  #FIFAWORLDCUP
Read Time:
5 Minute, 28 Second
DAMILOLA  LAWRENCE
The end of the golden generation 🇧🇪Roberto Martinez who has been in charge since 2016, on leaving his role as Belgium manager after their shock World Cup 2022 group-stage exit
"The team has given people real joy. But this is the time for me to accept [it is over]. I don't resign. It's the end of my contract." he said.
The team drew 0-0 with Croatia in their final 2022 World Cup group stage match that meant they were eliminated without making the knockouts, the first time that has happened since the turn of the century for Belgium.
In a statement, the Belgian FA thanked Martinez for his six years of service but said the country had "failed and let down" the people of Belgium with their performances in Qatar.
Martinez had previously guided Belgium to their best ever World Cup, a third-placed finish at Russia in 2018. They ended the tournament as top scorers with what has been considered a 'golden generation' for the country including Kevin De Bruyne, Romelu Lukaku and Eden Hazard in their prime.
However, they failed to build on that success and were knocked out of Euro 2020 in the quarter-finals by Italy.
They arrived in Qatar second in the FIFA rankings but a shock defeat to Morocco and a goalless draw against Croatia saw them eliminated in the group stages for the first time since 1998, having scored just one goal.
That defeat to Morocco, which remains one of the shocks of this World Cup, was further marred by riots in Brussels and Antwerp which forced police to seal off parts of the cities.
Reports of infighting also dogged them in Qatar, with De Bruyne involved in a heated on-field exchange with Jan Vertonghen before telling reporters the team was "too old" to challenge for the tournament.
Vertonghen later made headlines himself when he used the same criticism to explain why Belgium's attacking players – including De Bruyne – had performed poorly in front of goal during the tournament.
Reflecting on his tenure, Martinez looked back on the positives but said he "had to accept" his time as manager was over.
"Yes, that was my last game. It has been six years," he told reporters. "I arrived with the clear idea of qualifying for the 2018 World Cup. Then we became so engaged with the project and won a bronze medal. I'm so proud of these players. It has been amazing.
"It has been six years where we've been able to do everything you want to do. The team has played and given people real joy. But this is the time for me to accept [it is over]. I don't resign. It's the end of my contract.
"Since 2018 I had many opportunities to leave and take jobs at club level, but I wanted to stay loyal."
A statement released by the Belgian FA an hour after their World Cup exit paid tribute to the departing manager but laid bare their disappointment with their performance in Qatar.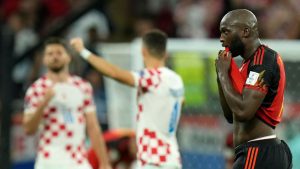 It read: "We are extremely disappointed after the early exit of our national team at the 2022 FIFA World Cup in Qatar because we have failed and thereby let down the people of Belgium who supported our team all the way through.
"An era and a cycle have come to an end. Today the ways of our coach Roberto Martinez and the Royal Belgian FA will part.
"We are very grateful and proud that we have worked with Roberto Martinez for more than six years."
Martinez goes at end of an era for Belgium's golden generation
Roberto Martinez had always planned to step down as Belgium boss at the end of their World Cup campaign. But surely he didn't expect the announcement to come this soon.
Grouped with Morocco, Canada and 2018 World Cup runners-up but fading force Croatia, Belgium should have navigated their way through Group F and into the knockout rounds in Qatar.
Instead, there were a series of performances which were low on quality, short on urgency and led to reports of in-fighting and disharmony in the camp. Kevin De Bruyne called them 'too old'.
It was a sorry ending for their 'golden generation'.
Martinez's claim that his side could leave the World Cup with their heads held high because of a 20-minute burst at the end of their must-win game with Croatia was mystifying. Yes, Romelu Lukaku should have converted at least one of his many chances but Belgium had been well off the pace once again before that late revival.
Martinez had also been on the defensive on Wednesday. Belgium may not have won silverware under him but their legacy is still a good one, he argued. Number one in the world, third in Russia, an inspiration for the next generation, the catalyst for investment in Belgian football, top players preparing to go into coaching…
Does that deflect from their shortcomings in crunch moments? For Belgium under Martinez it has been a case of 'what if'.
They lost to eventual World Cup winners France four years ago. They were knocked out in the quarter-finals of the Euros last summer by eventual winners Italy. The same two teams prevented them from picking up a medal at the 2021 Nations League finals.
Martinez may well reflect on tactical changes or in-game alterations which could have swung those moments his side's way. Did he lose the managerial battles? But those results often come down to fine margins. Perhaps instead the real issue for this group of players is not what they'd done before – the near misses – but how poor they were in Qatar.
Did Martinez do enough to refresh his squad? That feels like a failing. Against Croatia, there were just three players aged below 29 in the starting XI. The experienced figures had taken Belgium to outstanding results, such as the quarter-final win over Brazil in Russia. But it was clear that, like Martinez, they were preparing for their exit. And it showed.
Sky Sports' Gary Neville reported.
"There will be mass disappointment in those ranks that they've wasted their opportunity and going through their careers looking like they're not going to win a tournament together.
"It looked like they were sick of each other's company in the end. Roberto's done the right thing by stepping down because what you don't want is that window where there's speculation with the press. You have to take the stories away from them and control it yourself."