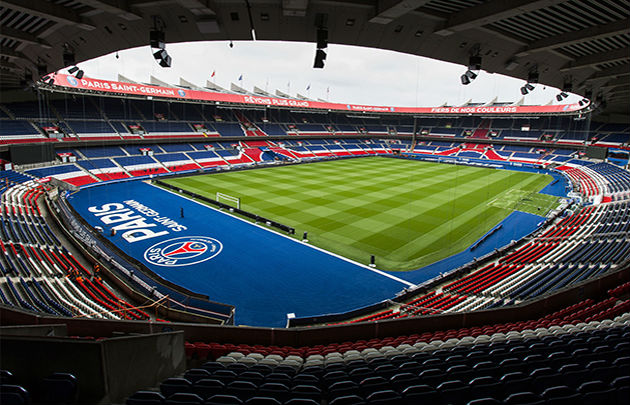 PSG EYEING STADE DE FRANCE AFTER PARIS MAYOR BLOCKS SALE OF CURRENT STADIUM PARC DE PRINCES
Read Time:
1 Minute, 49 Second
Paris Saint-Germain may quit their stadium at the Parc des Princes and buy the Stade de France as their new home.
The French giants have been left exasperated after the mayor of Paris, Anne Hidalgo, blocked their attempts to buy the Parc des Princes where they have played since their formation in 1970.
PSG is frantically trying to rebuild and extend the 48,000-seat stadium in an effort to compete with the biggest clubs in the Premier League, but they can only do this if they own it.
The contract has been called off despite early signs that they would be permitted to do so with a planned 500 million euro investment (£440 million).
PSG are strongly looking at other options which include taking over the 81,00-seat Stade de France, to the north of the city, which was built in 1995 for the 1998 World Cup and is where the French national teams for football and rugby play with agreements until 2024 and 2025 respectively. The stadium is government-owned and is for sale.
As an alternative, PSG might build the Hippodrome near Parc des Princes or possibly be compelled to relocate outside of the city. They are frustrated that despite making significant investments in the club and the Parc des Princes, including 85 million euros (£75 million) in renovations, their ambitions are being thwarted.
"We have a very clear position," Hidalgo told Le Parisien. "The Parc des Princes is not for sale, and it will not be sold.
"This is a firm and definitive position. It is an exceptional heritage for Parisians," Hidalgo added.
Hidalgo wants PSG to "renovate, increase the capacity and modernise" the stadium but is refusing to sell it to them which has angered the club.
PSG released a statement saying, "It is surprising and disappointing to hear that the mayor of Paris is taking a position that, in effect, will force PSG, our fans, and communities away from the Parc des Princes; while also — quite remarkably — adding tens of millions of Euros to the taxpayer burden to maintain the structure of the building, which is now 50 years old and in need of renovation.