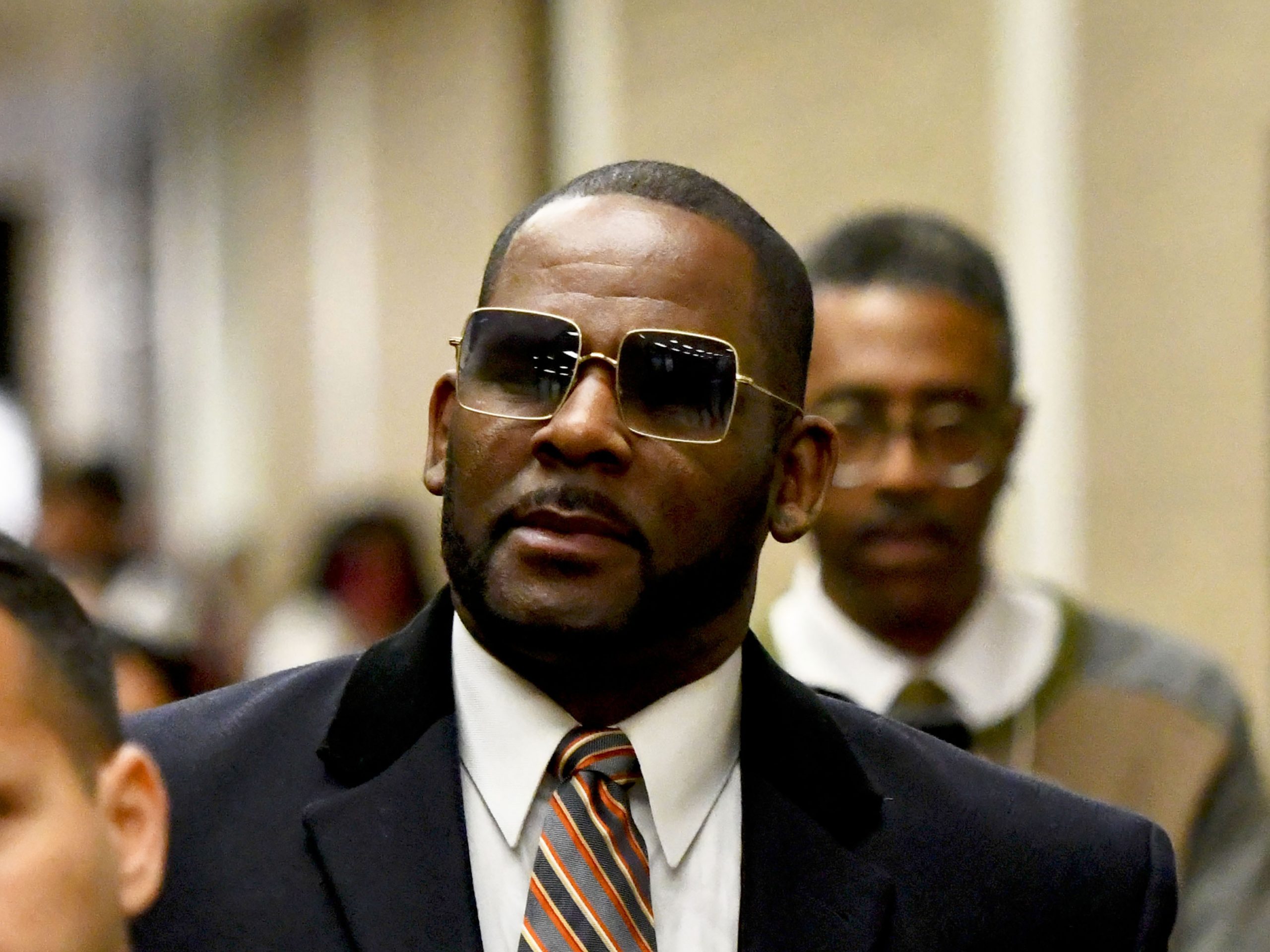 COURT GRANTS VICTIM PRIORITY ACCESS TO R.KELLY'S ROYALTY FUND
Read Time:
1 Minute, 57 Second
By Adeniyi Onaara 
According to reports, the singer's label fund had a 2020 worth of $1.5 million.
In February, R. Kelly was given a second sentence for his crimes of sexual assault and other heinous deeds, and the court gave a victim of his activities priority access to his royalties fund. Additionally, Heather Williams will be the first person to be able to access funds from Kelly's Sony Music royalties account, according to a decision made by the Illinois Supreme Court on Thursday, March 23.
Additionally, Billboard stated that the fund's value in 2020 will be $1.5 million. Williams also received preference over Midwest Commercial Funding, a property management who successfully sued the musician for unpaid rent and won the case for $3.5 million.
Also in 2020, the victim in issue, who claimed that the R&B musician enticed her to his studio when she was 16 years old, was successful in suing him for $4 million in civil court.
He offered to be in a music video, but instead repeatedly assaulted and had relations with her. A lower court's conclusion that Williams had precedence because she legally submitted a demand for the money before Midwest commercial is supported by the state's supreme court's decision.
As a result, the court mandated that she receive the entirety of the aforementioned fund as well as royalty payments going forward until the $4 million judgment was fully satisfied.
Meanwhile, Kelly's attorney Jennifer Bonjean plans to get the verdict overturned since she maintains that Kelly was unaware of it. She said, "Even though the courts were well aware that Kelly was detained, unrepresented at times, and facing numerous criminal indictments, I've never in my career seen such a flouting of the rules to deny him even the ability to defend these civil matters.
In fact, a significant portion of these civil actions took place without Kelly's awareness.
It's unclear, though, if Williams will be given preference over the money the artist owes to victims of criminal crimes. Whatever the case, his team has a lot to manage and consider after his sentences.
The difficult question right now is if his victims really do obtain fair and appropriate recompense after years of judicial proceedings.
For their experiences, such a concept is nonexistent, but hopefully they face little roadblocks on the way to justice.