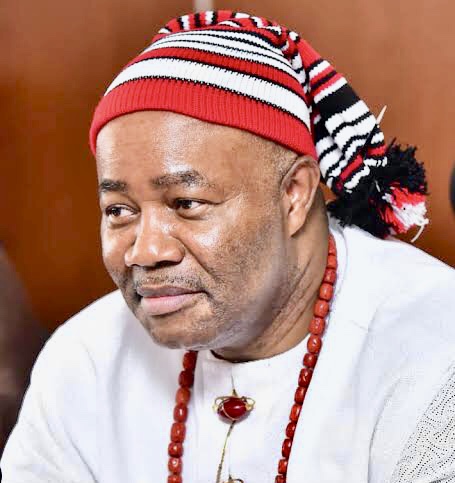 SOUTHWEST YOUNG MUSLIM PROFESSIONALS DECLARE SUPPORT FOR AKPABIO
By Paul Adeniyi
A group of young Muslim professionals of the Yoruba stock have declared their unequivocal support for the Senate President bid of Senator Godswill Akpabio. The Muslim elites, under the aegis of the South West Young Muslim Professionals, stated that their position is predicated upon the principle of fairness and religious balance.
The group's Coordinator, Mr Leke Yusuf, in a communique read on its behalf while addressing a press conference today, Thursday, stated that "Senator Akpabio is a Christian of South South origin, and because the President Elect and Vice President Elect are already Muslims, it is only fair that a Christian from a deserving geopolitical zone is supported to become Senate President."
He continued that, "Senator Akpabio more than deserves that position, judging by his staunch support of the candidacy of Asiwaju Bola Ahmed Tinubu and Senator Kashim Shetimma at the presidential primaries of the APC, and onto the presidential election itself".
Other prominent members of the group who joined the Group Coordinator, Mr Leke Yusuf at the press conference include Honourable Fatai Giwa, Engineer Omotope Bello, Engineer Shuaib Babatunde and the group scribe, Mr Mansur Ismaila.
2
0
The Lagos State Government Education Board, has announced a new rescheduled screening test date for students who were absent and...