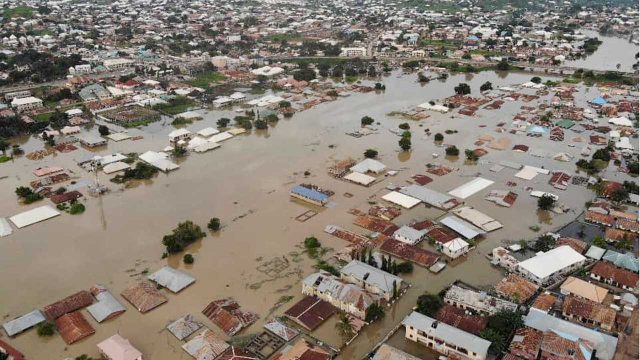 FLOOD: ANAMBRA STATE GOVERNMENT TRAINS MEMBERS OF COMMITTEE IN EMERGENCY MANAGEMENT
Read Time:
1 Minute, 48 Second
Members of committees have received emergency management training from the Anambra State Government to better prepare them for the eventuality of a forecasted flood disaster.
This was disclosed by Chief Paul Odenigbo, Executive Secretary of the State Emergency Management Agency, on Saturday during training for local emergency management committees and a few health professionals in all 10 flood-prone local government areas of the state that took place at the Anambra East headquarters in Otuocha.
Odenigbo, who was represented by Mrs. Rita Omega, an administrative officer for the agency, claimed that the training was a necessary component of the preparations in light of the relevant authorities' forecasts that roughly 32 states, including Anambra, will experience flooding.
In addition to noting that the agency had carried out sensitization in every riverine area, he urged the populace to be ready to move to higher ground if necessary because sufficient preparations had been made for them.
In his comments, Mr. Kennedy Eke, the representative of the National Emergency Management Agency, Enugu Zone, advised the staff and other important stakeholders in the various riverine communities to remain vigilant.
When they receive notices of an increase in the water level, Eke advises them to make sure they alert the state and federal agencies.
Dr. Anselem Onuorah, the chairman of the transition committee for the Anambra East Local Government Area, said the council was making sufficient preparations to guarantee that mistakes made during the flood event in 2022 were corrected, particularly in the area of hygiene and medical care for the victims in the camps.
Oniorah continued by saying that the local administration has finalized preparations to recruit volunteer medical professionals who will aid in the delivery of services, particularly to nursing mothers and pregnant women as well as youngsters and the elderly.
Hezekiah Samuel, the assistant field coordinator for the International Organization for Migration in Anambra State, explained that the training's main goal was to arm participants with the knowledge they needed to act as first responders during flood outbreaks in their communities.
The Nigeria Red Cross Society team's presentation of a first responder action demonstration to evacuate flood victims was the training's high point.