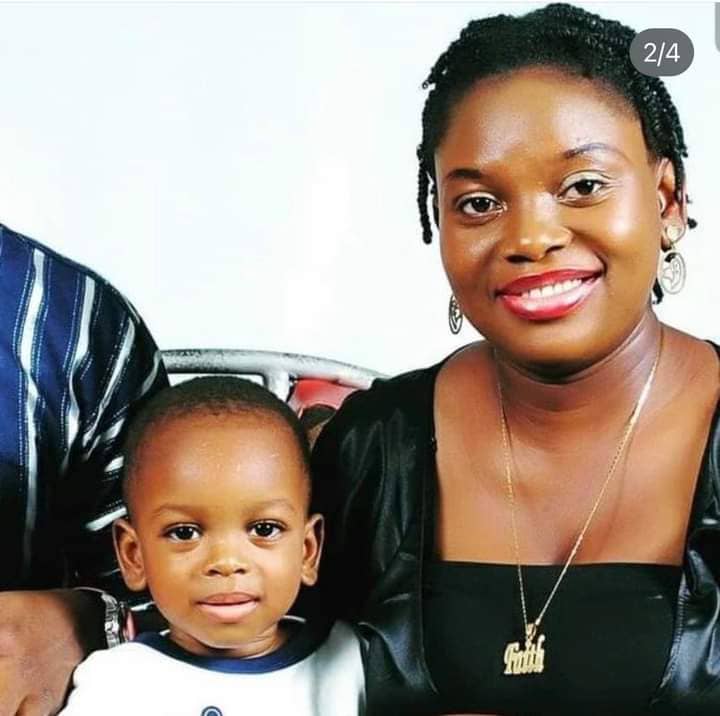 WOMAN IN VIRAL "MUMMY CALM DOWN" VIDEO COMMITS SUICIDE
By Olusayo Elutinju
A mother-of-three, whose son went viral three years ago, has reportedly died by suicide.
Toluige Olokoobi Babalola reportedly took her life in Benin City, Edo state, leaving behind her husband and three children including the popular Mummy Calm down boy..
An X user shared the sad news and revealed that he was at the scene on Monday afternoon, Nov. 6. The woman ended her life without confiding in anyone about her struggles. This heartbreaking incident occurred in Benin.
Toluige and her young son went viral in 2020 when she shared a video of him begging her to "calm down" when she wanted to discipline him.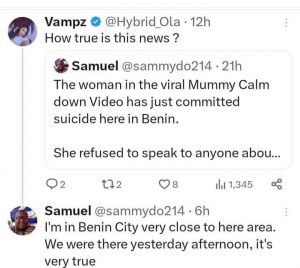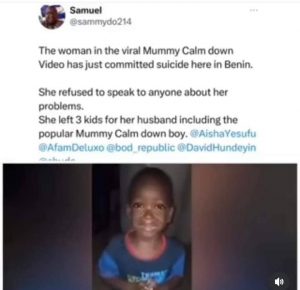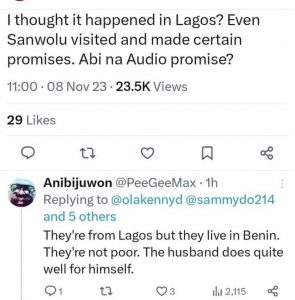 0
0
The Governorship Candidate of the New Nigeria People's Party (NNPP), Hon. Uche Ben Odunzeh, in the just concluded governorship election...