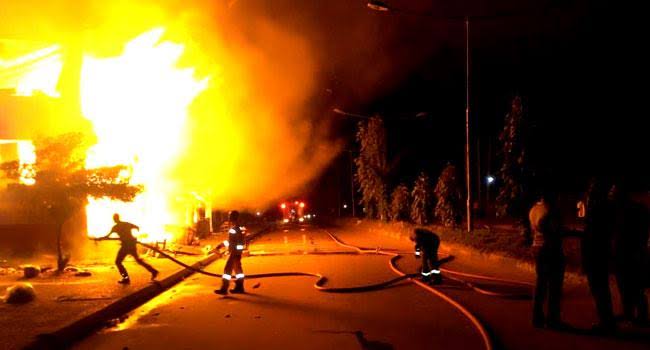 JUST IN: OWODE ONIRIN SPARE-PARTS MARKET ON FIRE (VIDEO)
By Adeola Abdullah
The Lagos State Fire and Rescue Service has reported that it  is presently combating intense Fire outbreak at Owode Onirin, Ikorodu Road, Lagos.
In a press release signed by it's Director, Adeseye Margaret; she said "The Fire which was reported at 19:41 hours, Thursday was on arrival met well alight and subdued in record time leaving only few shops affected from among multitude of the auto mobile spare parts section of the market.
"There was neither case of injury nor death as damping down of the echelon of Fire continues t bring Firefighting into conclusion.
"The cause of the Fire will subsequently be investigated thereafter."
0
0
By: Shehu Bashir Esq. In the last few days, the Social Media have been awash with report of alleged fake...