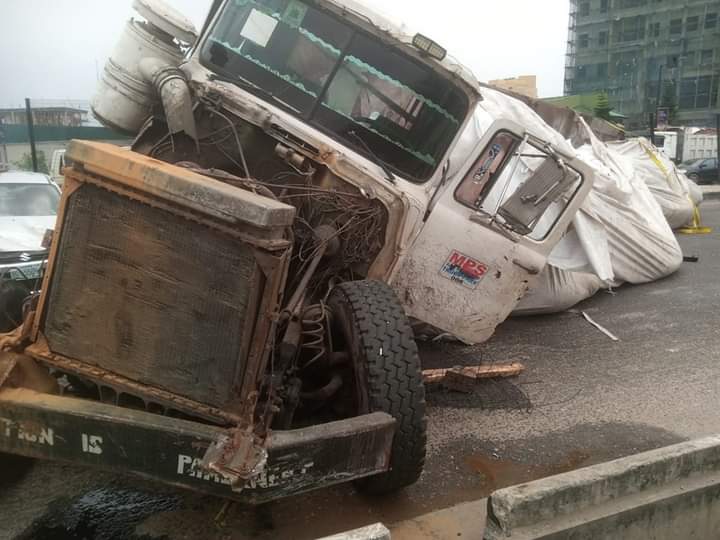 TRUCK ACCIDENT IN LAGOS, FOUR PERSONS INJURED
By Adeola Abdullah
Management Agency under the supervision of its Permanent Secretary, Dr. Olufemi Oke-Osanyintolu responded to the truck accident at Sandfill Bus-stop, Lekki-Epe Expressway, Lekki, today, Thursday, 25th August, 2022.
Consequent upon arrival at the incident scene, it was discovered that an articulated flatbed truck loaded with several 40Kg bags of POP chemical veered off its lane and collided with two vehicles (a suzuki car and coaster bus) which caused all loaded bags of chemical to fall on the entire lane, thereby causing serious traffic gridlock along the axis.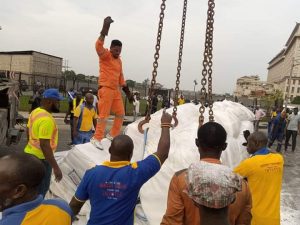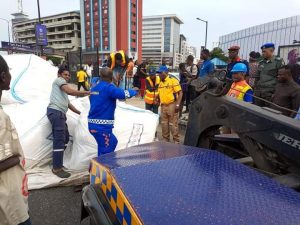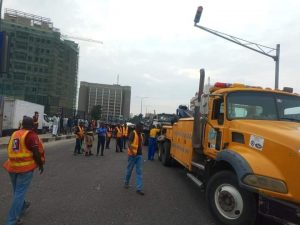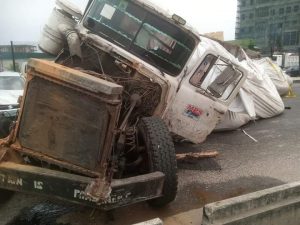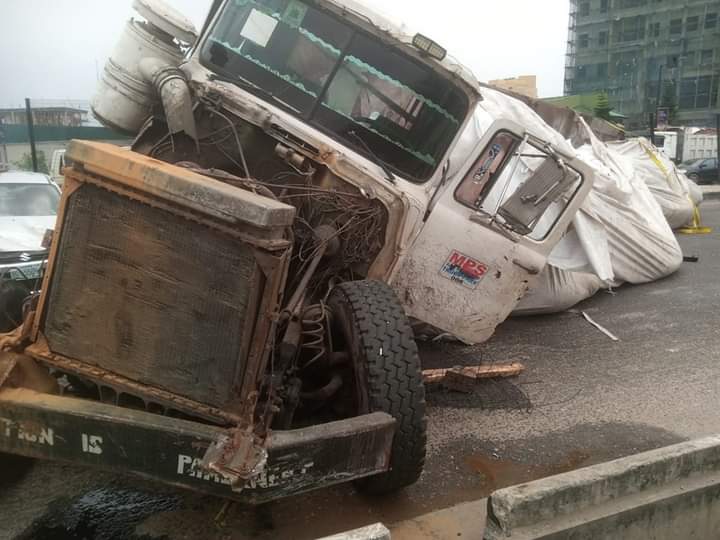 Further investigation revealed that the accident occurred due to a brake failure by the articulated flatbed truck.
Fortunately, there was no record of loss of life, however four people sustained various degree of injuries and were rushed to the hospital immediately.
The articulated truck was successfully recovered off the road with the aid of the Agency's heavy-duty Crane, tow truck and SuperMetro.
All the fallen bags of POP chemicals obstructing vehicular and human activities were evacuated off the road under the supervision of the Permanent Secretary.
The road has been restored to vehicular activities and operation concluded.
0
0
Europe-bound Cocaine, Heroin, Meth consignments intercepted at Lagos airport . As NDLEA seizes 75.75kg skunk from Canada; arrests pregnant woman,...
The Resident Electoral Commissioner, INEC Osun State, Dr. Mutiu Agboke yesterday monitored the mock accreditation exercise in Osogbo LGA...
By 'Leke Yusuf The Presidential candidate of the Labour Party, Peter Obi; has urged Nigerians to bear with the Central...
Charge between N60 - N100 per N1,000 cash dispensed Petty Traders lament high cost of charges for receiving money...
President Muhammadu Buhari on Saturday inaugurated the Federal Secretariat, Lafia, Nasarawa State, naming the edifice situated on 10.9 hectares...