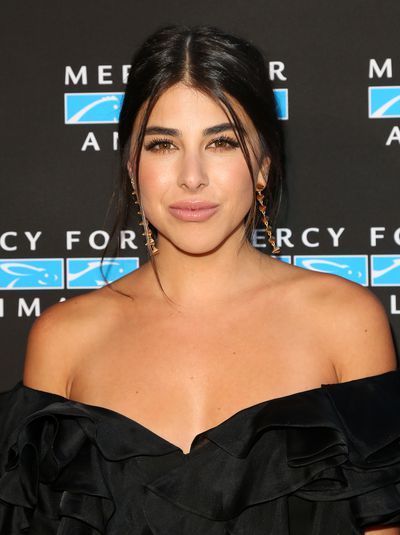 DANIELLA MONET ACCUSES NICKELODEON FOR SEXUALIZING CAST
Victorious Star, Daniella Monet has accused Nickelodeon and script writer Dan Schneider for Sexualizing Cast.
According to the star, she described the clothes worn on the screen as those that are not age appropriate adding that she wouldn't even wear some of them as an adult.
"Clothes worn on-screen were not age appropriate". She added that, "I wouldn't even wear some of that today as an adult."
Monet however, recalled that there were times when she was made to eat a pickle while applying lip gloss. She expressed her concern to Nickelodeon that it was too sexual to air.
She further explained that her complaints fell on deaf ears and the scene was aired.
Monet also added that Dan Schneider's writer rooms were mostly run by males. As she said, "Do I wish certain things, like, didn't have to be sexualized? Yeah a 100%. "None of Schneider's shows credited more than two female writers in the entirety of their runs; 'Zoey 101' and Drake and Josh had zero."
0
0
A man who was allegedly the pastor of Dunamis Church, which is located in Mission Ward North Bank in Makurdi,...