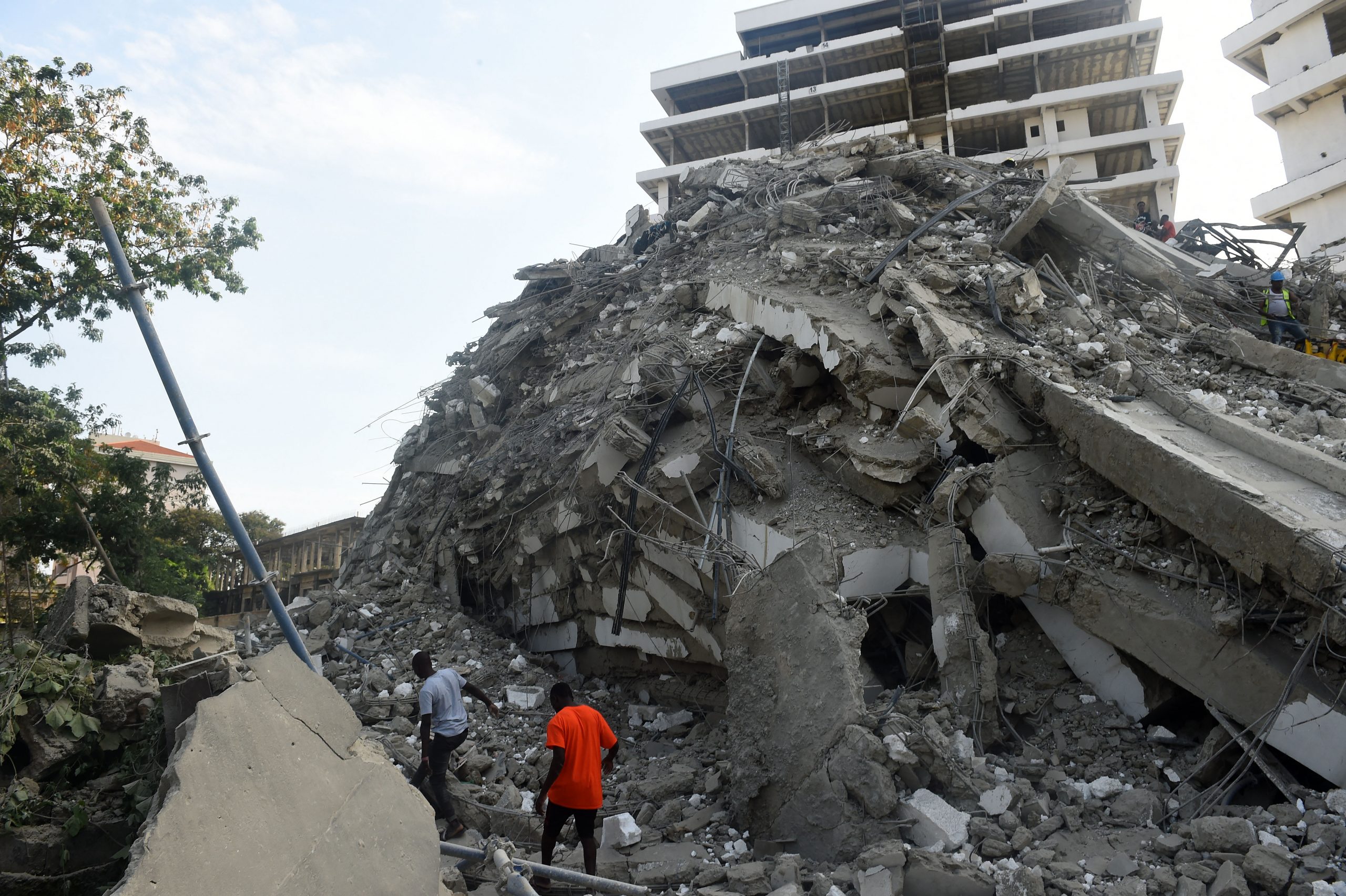 BREAKING: SEVEN-STOREY BUILDING COLLAPSES IN LAGOS TRAPPING SIX PEOPLE
By Adeniyi Onaara 
In the Lekki neighborhood of Lagos State, a seven-storey structure collapsed close to the Sandfilled bus stop, trapping no less than six people inside the debris.
Rescue efforts had already started at the accident scene, thanks to the deployment of emergency responders.
On Sunday, Ibrahim Farinloye, the Lagos territorial coordinator for the National Emergency Management Agency, confirmed the incidence.
A seven-storey structure fell at Sandfilled Bus Stop in Lekki, he declared. Responders are on ground, and six individuals are reportedly trapped.
In response to the tragedy, Olufemi Oke-Osanyintolu, the permanent secretary of the Lagos State Emergency Management Agency, stated that it was discovered upon arrival that the seven-storey structure was under construction when it collapsed.
No harm was done, he declared. However, it is said that six individuals may be trapped beneath the wreckage of the destroyed building.
"The rescue of the trapped individuals will require the use of the agency's heavy duty equipment excavator. The Lagos State Response Plan has been activated. The procedure is ongoing.
More updates to come shortly.
1
0
Agency Reporter At least 34 people were killed when a contraband fuel dump burst into flames in southern Benin near...