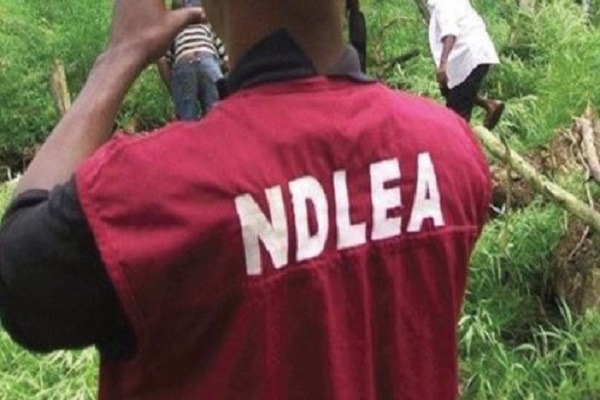 NDLEA ARREST 8 ALLEGED BANDITS WITH EXPLOSIVE DEVICES IN ONDO FOREST
Read Time:
1 Minute, 34 Second
By Adeniyi Onaara 
Eight alleged bandits have been detained by the National Drug Law Enforcement Agency (NDLEA) in Ondo State's Ala Forest, part of the Akure North Local Government Area.
In a statement released on Sunday in Abuja, Mr. Femi Babafemi, Director, Media and Advocacy, NDLEA, said.
Austin Dickson, the gang's leader, was among those detained, along with Sunday Adekunle, 31, Kayode Oluwaseun, 29, Kolawole Kazeem, 33, Oladimeji Makinde, 37, Emeka Charles, 46, Ojo Oluwadare, 40, and Lanre Oluwajana, 44, according to Babafemi.
The alleged thieves were apprehended on Friday, September 2, 2022.
Twenty-five bags of cannabis sativa totaling 296 kg, six explosives, six cartridges, four motorcycles, and various charms meant to terrorize farmers in the forest were all recovered from them.
According to Babafemi, on Saturday, NDLEA agents also found 5.5 kg of cannabis hidden in CD players in a commercial bus traveling along the Sokoto-Bodinga road.
"5.5 kg of cannabis were found within the CD players during the search, and Nasiru Ibrahim, the owner, was taken into custody.
Sani Ibrahim, 37, a suspected bandit, was detained along Kware road in Sokoto State while inside another bus, according to him, along with some ammunition and cannabis sativa.
Onyinye Nwoke, a 38-year-old entrepreneur from Abuja, was detained as a result of an intelligence-led raid at her home at 56 Aldenco Estate in Galadimawa.
The 18.4kg of fresh cannabis plant stems that were growing in the house's backyard, as well as 800grams of cannabis seeds, were uprooted by the operatives, he continued.
According to Babafemi, Brig. Gen. Buba Marwa, Chairman of the NDLEA, praised the officers and personnel of the Sokoto, Ondo, and FCT for the arrests and seizures.
Marwa urged them to step up the pressure on Nigeria's drug gangs while balancing their efforts to reduce the supply of drugs with those to reduce demand for them.