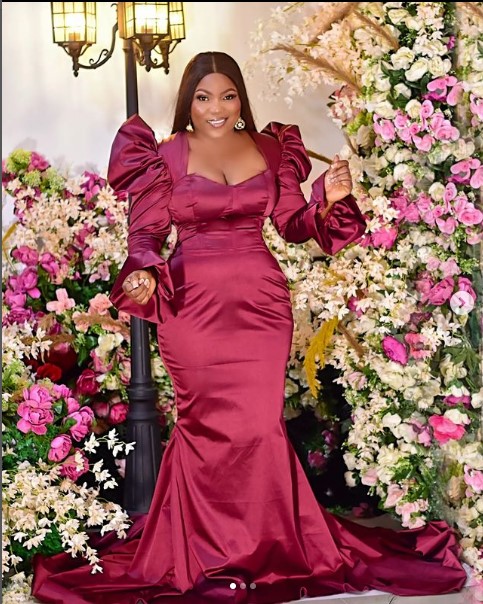 BOSE AKINOLA CELEBRATES BIRTHDAY IN STYLE
Veteran Actress and filmmaker, Bose Akinola has turned a year older today.
The actress took to her instagram page to share jaw-dropping pictures to celebrate her day.
She gave thanks to God for given her another year to live, laugh, and love, as well as how life has been more interesting than she could ask for at this age and she is happy that she was born like herself and not anyone else.
"God has given me another year to live, laugh and love. My life is more interesting than I could ask for at this age. I'm happy that I was born like me, not like anyone else. Wishing myself the happiest birthday ever, praise the Lord." She wrote
She was a governorship candidate of Oyo state's Theatre Arts and Motion Pictures Practitioners Association of Nigeria (TAMPAN).
1
0
By Aishat Momoh. O. The All Progressive Congress (APC) in Lagos inaugurated her ethnic groups and sworn in their leaders...