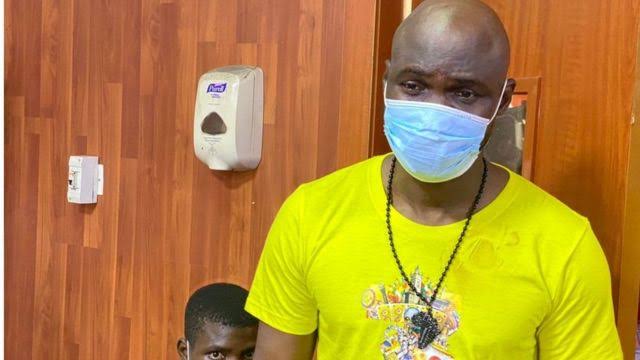 APPEAL: PROSECUTING COUNSEL ARGUES AGAINST BABA IJESHA'S BAIL APPLICATION PLEA
Read Time:
2 Minute, 15 Second
By Aishat Momoh. O.
On Wednesday, at the Special Offences Court in Ikeja, a Lagos state prosecuting counsel, A.O Bajulaiye, had countered the bail application plea of the convicted actor, James Olarenwaju Omiyinka also known as Baba Ijesha.
According to Bajulaiye, she argued that the convicts plea should not be granted except if there is a special circumstance.
To buttress her point, she quoted a listed number of things that must be fulfilled for one to be able to enjoy a special circumstance in which the court can grant appeal or bail to a pending appeal.
Adding that in her written address, non of those circumstance have been established for the convict to be granted bail.
However, Mr Chukwudi Ajukwu, who was appearing for the convict prayed the court to grant the bail application of his client.
He however, gave reasons why his client should be granted bail while stating that the actor was a first time offender who throughout the period of his trial has been of good behaviour.
He added that the special circumstance attached to the matter is on the claim that the because of the gammons of cases before the court of appeal, his case might not get a date for hearing until later, which might be too late for the convict.
"Before the court of appeal will hear this matter and give a hearing date, he would have served his jail term. You know the prison year is six months". He said
After much arguments, Justice Oluwatoyin Taiwo further adjourned the case till Monday, 19th of September, 2022 for continuation.
On the 14th of July, 2022 the court sentenced baba ijesha to 16 years in prison but he would serve concurrently for five years starting from when the judgement was delivered.
Baba Ijesha, faces a six-count charge bordering on the indecent treatment of a minor, sexual assault, attempted sexual assault by penetration and sexual assault by penetration.
The court finds that the prosecution successfully proved counts 2 and 3, that he indecently places her on his laps and rubbed his penis on her body.
He is also found guilty of counts 4 and 5, where he was accused of again indecently touching the same minor and sexually assaulting her seven years later by rubbing her body and sucking her fingers.
But justice Oluwatoyin Taiwo found him not guilty of count 1 which deals with allegedly sexually assaulting the minor by penetration with his car key seven years ago and count 6, where he was accused of attempted sexual assault by penetration during another encounter with the minor in April 2021.
The court therefore sentenced Baba Ijesha to Five years concurrent in prison.