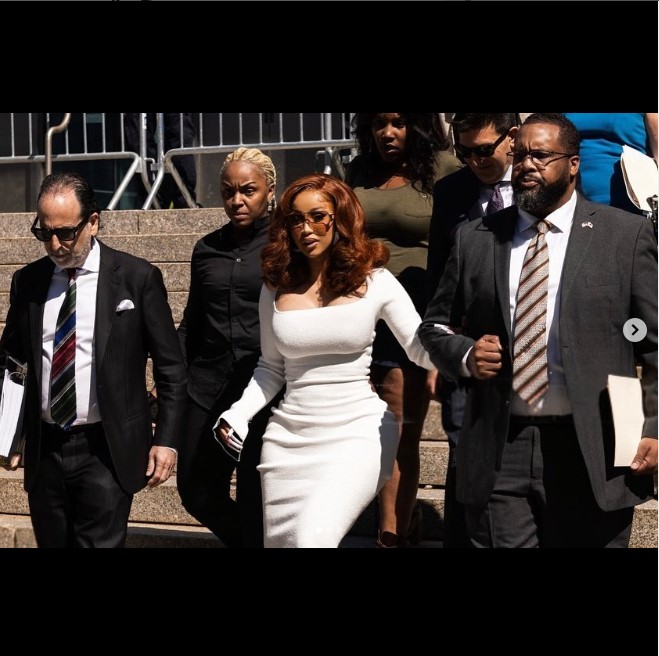 CARDI B SENTENCED FOR BOTTLE ATTACK IN STRIP CLUB
Grammy-award winner and rapper, Belcalis Marlenis Almanzar also known as Cardi B, has been given a 15-day community service sentence after entering a guilty plea to assault.
The rapper entered a guilty plea to two misdemeanor charges of third-degree assault and reckless endangerment when she appeared in Queens court on Thursday.
Instead of the prison time she would have otherwise received for the original felony charges, the deal is reached.
"Taking responsibility for your actions is a necessary part of maturing and growing up. As a mother, I am attempting to instill this behavior in my kids, but I must set a good example first. Cardi said.
She added, "Maturity and growth require accepting responsibility for your actions. I'm trying to teach my children this behavior as a mother, but I have to lead by example first."
In 2018, she was charged with planning an assault on the sisters Jade and Baddie Gi at Queens' Angels Gentleman's Club.
0
0
Former Nigeria captain, Mikel Obi, who retired last week at the age of 35, has revealed that choosing Chelsea over...