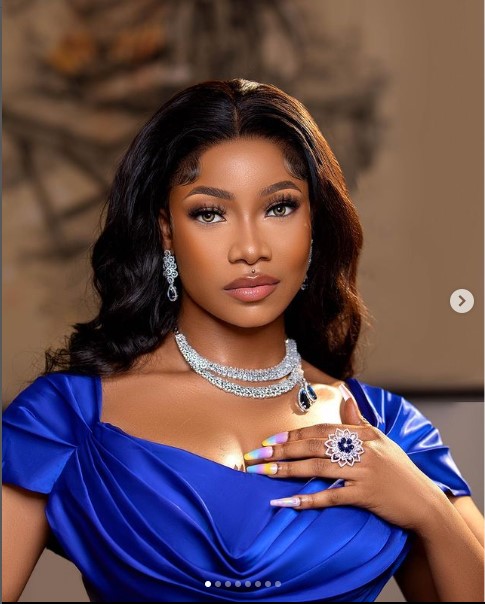 "DON'T CALL ME LUCKY, CALL ME BADASS"-TACHA AKINDE
Read Time:
1 Minute, 27 Second
Natacha Akide, better known to her fans as Tacha, a former Big Brother Naija contestant, has revealed that she is not lucky, but a badass because of her numerous self-achievements.
The reality star, who is currently hospitalized in Dubai, shared stunning photos of herself and explained how she makes money.
"I am NOT LUCKY. You know what I AM? I TAKE ADVANTAGE Of the OPPORTUNITIES THAT  COME  My WAY And I WORK REALLY, REALLY HARD! Don't CALL ME LUCKY. Call ME A B A D A S S." She wrote on her instagram page.
Tacha had also urged Nigerians in a previous post to vote wisely and correctly for good leaders in the upcoming general elections.
The 27-year-old urged citizens to be involved at all levels of government, warning that if the country does not get it right by 2023, everyone will suffer the consequences.
She warned those who had been paid by various candidates to wreak havoc to consider their future because those in power have nothing to lose if the country crashes.
"I have a very important message. We are going into a campaign period in preparation of the election. We are actively involved in all levels local government, senate, house of representatives, all the way to the presidency. You go to church to pray that you want a better Nigeria but you are supporting a bad leader."
She continued, "Have sense I cos if we get it wrong next year, you will have yourself to blame. As you are campaigning for your Oga or Chairman, I want you to have in mind that your Oga don't have anything to lose if Nigeria crashes tomorrow, they don't have a lot to lose."
By Adeniyi Onaara  According to reports, the contestant died after paying N25 million for the Labour Party governorship nomination form....