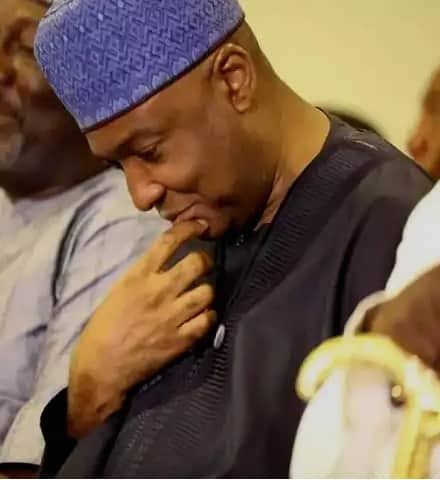 PDP CRISIS: I'M WORKING SILENTLY TO RESOLVE THE CRISIS – BUKOLA SARAKI
By Adeola Abdullah
Ex-Senate President and Peoples Democratic Party (PDP) chieftain, Dr. Bukola Saraki; has said that he working silently behind the scene to resolve the crisis rocking the Party.
Saraki took to his social media page on Saturday night to break his silence over the lingering crisis that the party is enmeshed in.
He wrote; "I just returned from my annual vacation and went straight to Akwa Ibom to join the celebration of the 35th anniversary of the state's creation.
"As I moved around the country in the past few days, I got the feeling that many people are concerned over my seeming silence on recent developments in our party, the PDP. My response is that there are times to speak and be heard and there are times when working silently behind the scene is more productive. This is such a time."
0
0
By Leke Yusuf …APC Flags Off Governorship Campaign In Lagos A mammoth crowd of Lagos State residents, on Saturday, converged...