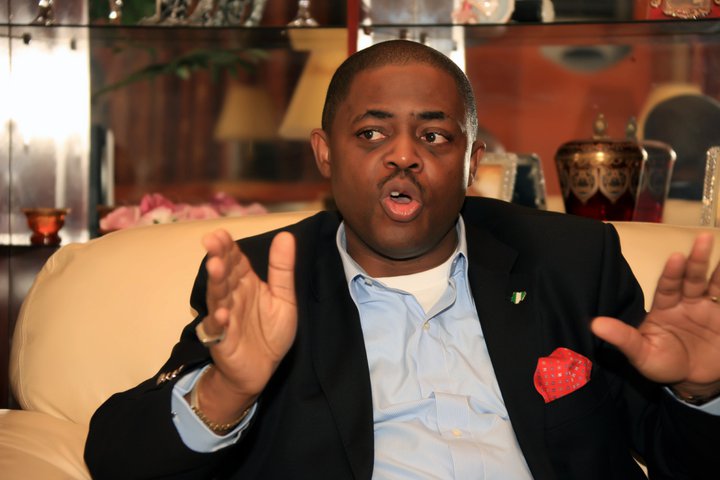 2023: 6 PDP GOVERNORS WILL PLEDGE SUPPORT FOR TINUBU BY JANUARY – FANI-KAYODE
Read Time:
1 Minute, 23 Second
Femi Fani Kayode, a former aviation minister and member of the All Progressives Congress presidential campaign council, has claimed that six PDP governors will declare their support for Tinubu in January 2023.
Fani-Kayode made this disclosure on his official Twitter handle on Friday.
He stated that the assumption that Abubakar Atiku, the PDP's presidential candidate, would triumph in the 2023 election would be put to rest.
"The declaration of support that @officialABAT will get from 6 (not just 5) Governors from the @OfficialPDPNig this January will finally put to rest the pitiful delusion that @atiku stubbornly harbours about winning the 2023 presidential election. His eyes will soon clear", he posted.
"Those that still suffer from the illusion that he will win the election base their confidence & hope on two premises. Firstly that the Northern Governors and @MBuhar will turn their backs on and betray Tinubu at the last minute and secondly that even in the event of them sticking with BAT, that they are so unpopular in their various and respective states that they will not be able to carry their people along.
"Both of these premises are FALSE! They are nothing but the desperate wishes, barren hopes & futile prayers of a vainglorious, giddy, confused and long-dead opposition that have lost touch with reality. Not only will the Northern Governors of the APC and PMB honor their word and hold the line but they will also carry their people along with them in an eloquent, compelling, historic, resounding & overwhelming manner.
"Unlike PDP, APC is not a party of arrogant, boastful, delusional, ungrateful & relentless backstabbers, traitors, bigots, hegemonists & incurable irredentists.