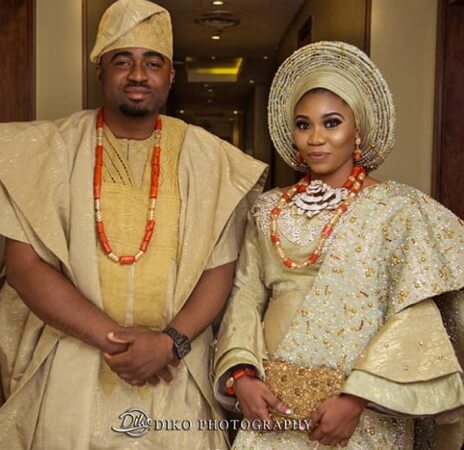 ACTRESS WUMI TORIOLA DECLARES HER MARRIAGE OVER
Read Time:
1 Minute, 52 Second
By Adeniyi Onaara 
Wumi Toriola, a Nollywood actress, has finally responded to rumors about her marriage, confirming that she has divorced her husband.
She also addressed allegations that she was violent during her marriage, claiming that they were untrue.
There were rumors on social media about the actress' marriage after she took part in a viral TikTok challenge in which she claimed to be single.
Gistlover, a well-known blogger, had also hinted at the marriage breakdown, along with allegations that the actress' display of violence caused the union to end.
On Tuesday, the Battle on Buka Street actress addressed the rumors on her Instagram page, writing,
"There has been a lot of media attention on me recently because of my marriage. Yes, the marriage is officially over. We've been drifting apart for over a year. It didn't work out, and there was no need for drama, which is why I didn't tell my fans."
But I saw a report yesterday in which it was claimed that I was violent during the marriage and used to beat my mother and mother-in-law. My ex allegedly concocted these lies, according to reports. For the record, I am not a violent individual. I never had to throw punches at anyone, and I was never violent in my marriage.
"The most heartbreaking part of the report is that I used to beat my mother. This is a satanic attack, not just a personal one. It contradicts everything I stand for and believe in. It is costly to lay your hands on your parent as a properly raised Yoruba lady. In fact, my mother has been late for over 20 years. And I never raise my hands in front of my mother-in-law.
It never happened, and it never will. My family, my ex's family, and our neighbors can all attest to this." I wish those who started the rumor and those who spread it well and pray that God rewards each of us according to our deeds.
"As for me, I'm focused on the next level and have moved past the past. I recommend that everyone else do the same."
Toriola married her husband on May 13, 2018, and the couple has a son.