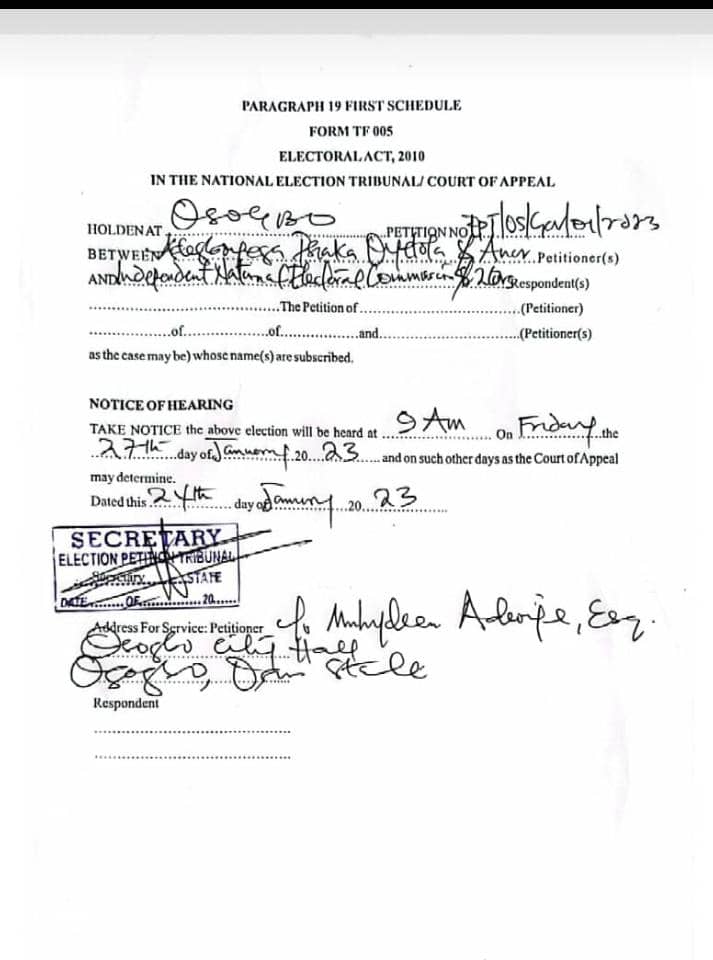 OSUN POLL: TRIBUNAL FIXES JUDGEMENT DATE FOR OSUN GOVERNORSHIP TUSSLE
By Aishat Momoh. O.
Tribunal has set Friday, 27th January, 2023 as date to deliver judgement after several weeks of back and forth at the Osun State Governorship election Tussel.
According to reports, the people of Osun State have been anticipating to hear the final verdict as Governor Adeleke's seat is at stake.
This development was confirmed in a statement which was issued by the Tribunal Secretary, David Mike on Tuesday.
Prior to the tribunal's announcement, it was learned that during the session held on January 13th, the three-person panel took the addresses of all the parties participating in the election petition.
All of the respondents and the plaintiff received assurances from the three-member panel's chair, Justice Tertse Kume, that the judgment would be rendered in due course.
0
0
MatchDay 4 of the Nigeria Premier Football League (NPFL) began on Saturday with two fixtures in Benin and Uyo and...