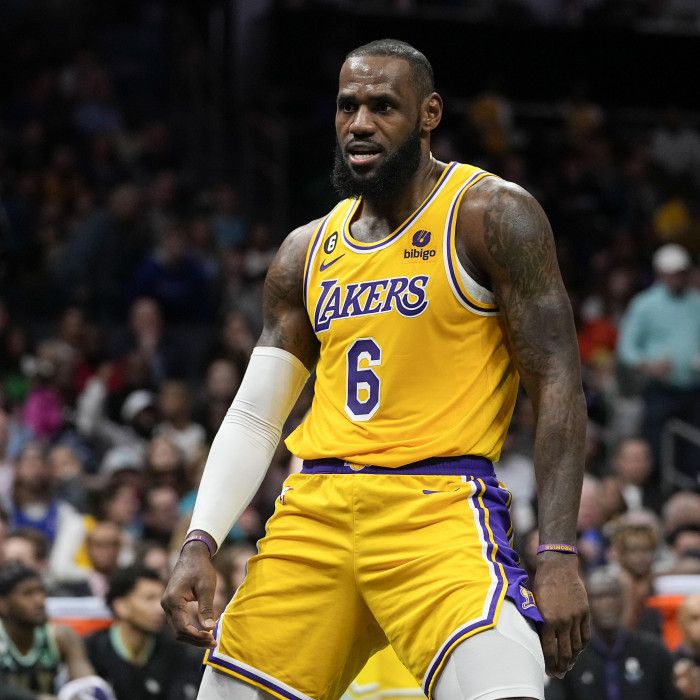 NBA: LEBRON JAMES BECOMES FIRST PLAYER TO SCORE 40 POINTS AGAINST ALL 30 TEAMS
Read Time:
1 Minute, 9 Second
LA Lakers star Lebron James has made NBA history yet again by becoming the first ever player to drop 40 points against all 30 teams in the league.
At age 38, "The King" also astonishingly tied Michael Jordan's record of three games with 45 points or more in the Battle of Los Angeles on Tuesday night. James is currently 177 points short from matching Kareem Abdul-38,387-point Jabbar's career NBA scoring record.
James finished the West Coast rivalry game against the Clippers with 46 points, eight rebounds, and seven assists despite the Lakers losing 133-115. If he keeps up this pace, he might still surpass the NBA great in the next 10 games or less.
James also hit a career-high nine three-points with 6:45 to play against the Clippers, setting a career high from distance in his 1,404th game. But his brilliance wasn't nearly enough, as the Lakers never caught up after falling behind by 23 points at halftime.
James spent the final minutes of Tuesday night's game on the bench after tumbling in the stands following a steal on Kawhi Leonard with 5:17 to go in the third quarter, as Lakers head coach Darwin Ham didn't want to potentially risk injuring the four-time NBA champion ahead of their five-game road trip starting on Saturday against the Boston Celtics.
0
0
By 'Leke Yusuf Lagos State Governor, Babajide Sanwo-Olu has urged Lagosians to stay calm in spite of the tension due...