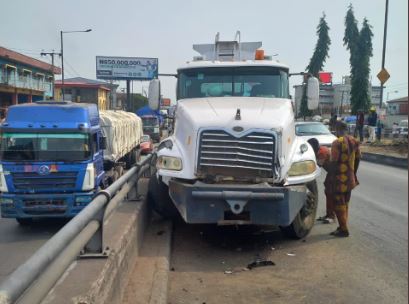 JUST IN: LONE TANKER ACCIDENT ON OJUELEGBA BRIDGE, NO CASUALTY RECORDED
A tanker ladden with petroleum products has been involved in a lone accident on the Ojuelegba Bridge in Lagos.
No reason yet has been given for the accident but no casualty was involved.
Officials of the Lagos State Transport Management Authority (LASTMA) were seen at the scene controlling vehicular traffic to prevent congestion.
Recall that yesterday, a container-ladden truct fell on a commuter bus around the same location killing nine passengers instantly and injuring one passenger.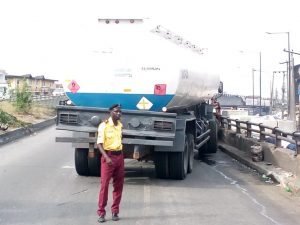 0
0
By Adeniyi Onaara  According to reports, the contestant died after paying N25 million for the Labour Party governorship nomination form....