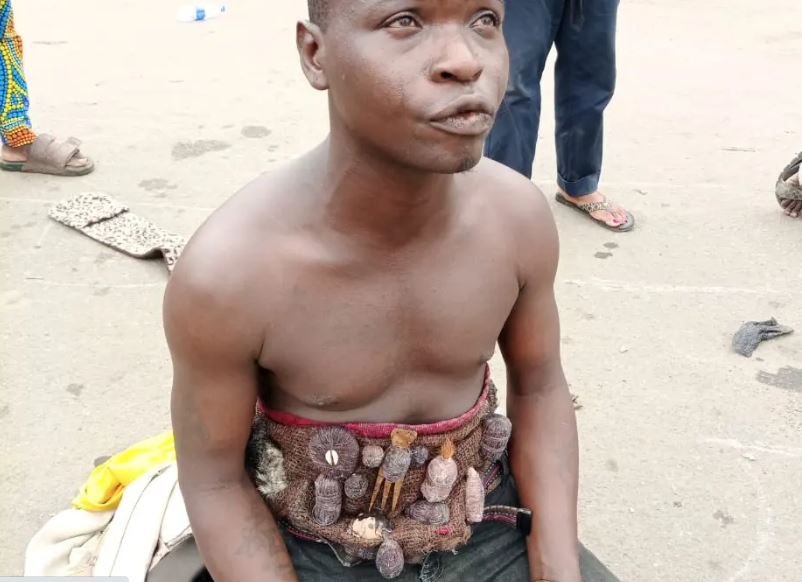 FEMALE PARTY WARD LEADER AND HERBALIST ARRESTED IN LAGOS OVER SUSPICION OF VOTER INTIMIDATION
Read Time:
1 Minute, 4 Second
Military men accosted a tricycle in which there were three passengers was flagged down along Isolo/Egbe road.
While one of the occupants, a woman whose identity could not be immediately ascertained claimed she was a ward leader and on her way to her ward in Ejigbo, others simply said they were going to vote .
However, when the two men were searched, one of them was discovered to have guarded his waist with kneated charms.
Upon further enquiry, the self acclaimed Ward leader said she hired the service of the herbalist and the other passenger to accompany her to her ward.
Three of them were whisked away in the Military patrol van.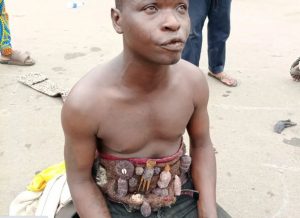 Some suspected thugs were also arrested .
A party agent was also arrested in the Oshodi area of Lagos with N3.2 million cash.
Soldiers on patrol, who were alerted on the harassment of voters by thugs, were on their way to attend to the distress call when they intercepted some persons in one of the pooling units in Oshodi.
The bag of one of the unidentified agent attracted the Military personnel, who insisted to know what was inside.
After much hesitant, the party agent(names withheld) reluctantly opened the bag , where its content was discovered to be naira notes.
1
0
The Coalition of Oodua Self-Determination Groups has backed President Bola Tinubu on the removal of fuel subsidy saying it was...