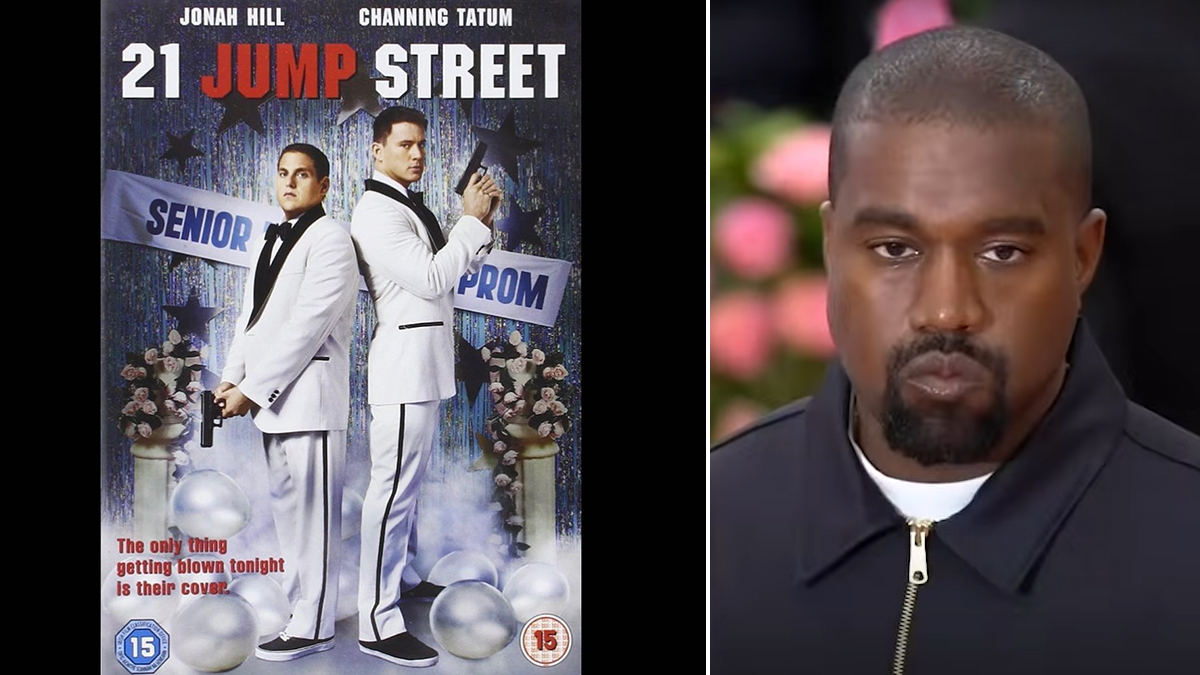 KANYE WEST NOW "LIKES JEWISH PEOPLE AGAIN" THANKS TO JONAH HILL & "21 JUMP STREET"
Read Time:
1 Minute, 55 Second
By Adeniyi Onaara 
Last night, the troubled artist unintentionally returned to Instagram.
Yeezy West has returned to Instagram. It seems the 45-year-old is feeling ready to make apologies with the Jewish community with his first post. He posted multiple anti-Semitic comments on social media throughout much of 2022, which led to his exclusion from a number of platforms.
Ye lost out on several of his major business deals in addition to being banned from Twitter and Instagram. One of them involved Adidas, which is said to be picking back up after their public fallout in the latter part of last year.
After the show was canceled, West temporarily disappeared from the public spotlight. Some of his erstwhile supporters and associates became worried that he might have even vanished as a result of this.
It was announced that he had wed Australian architect Bianca Censori after rumors about their engagement persisted. Since then, the couple has been spotted out and about in California, among other things shopping, hanging out with Ye's oldest daughter, North West, and visiting amusement parks.
According to his most recent Instagram post, the "Flashing Lights" hitmaker has also been re-watching vintage comedies from the last ten years. In particular, 21 Jump Street seems to have particularly resonated with him.
On Friday (March 25), the father of four's feed lit up with a screenshot of the Jonah Hill and Channing Tatum-led 2012 movie. Apparently, it was watching the former comedian in 21 Jump Street recently that made West "like Jewish people again."
He later added, "No one should take anger against one or two individuals and transform that into hatred towards millions of innocent people. No Christian can be labelled antisemite knowing Jesus is [a] Jew."
He concluded his message with, "Thank you Jonah Hill, I love you." Since arriving late last night, Kanye West's post has already received upwards of 1.6M double taps, plus countless comments reacting to the Atlanta-born artist's sudden change of heart.
"I always knew Jonah Hill would save Kanye," one person joked. "Waking up to this is truly incredible…" another added. What are your thoughts on the Yeezy founder's most recent IG upload? Let us know below, and check back later for more pop culture news updates.