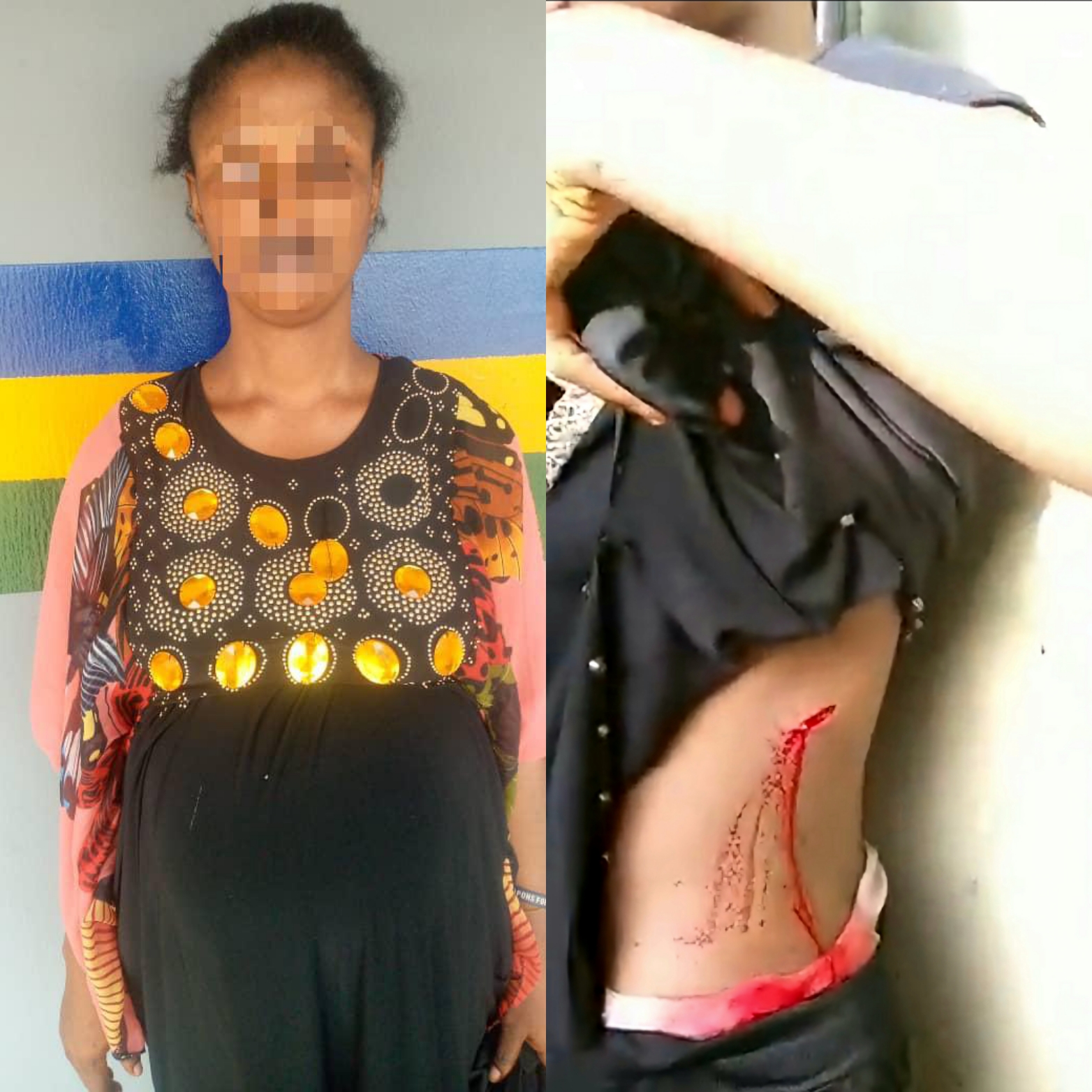 PREGNANT WOMAN ARRESTED IN LAGOS FOR STABBING HER HOUSEMAID (VIDEO)
By 'Leke Yusuf
A pregnant woman has been arrested by the police in Lagos, for stabbing her housemaid with a knife.
The suspect, Eucheria Ndigwe, aged 30 was arrested on Saturday due to a viral video on social media showing how the househelp, Chinaza Amenem was stabbed by Ndigwe.
In the video, Chinaza had alleged that Ndigwe stabbed her because she didn't wash her bags on that Friday morning. Also, the unidentified neighbour who did the video said the incidence wasn't the first time that Ndigwe had treated Chinaza in that manner.
The neighbour also alleged that Nidigwe's husband threatened to deal with him for making a video of the incident.
In aam update by the Public Relations Officer of the Lagos State Police Command, SP Benjamin Hundeyin, he said, "Due to the fact that she(Nidigwe) is heavily pregnant, she has been moved to our recently upgraded Gender Unit, where in conjunction with Lagos State Domestic and Sexual Violence Response Agency, she will get adequate medical attention while investigation progresses".
3
0
After game week 11 of the Nigeria Premier Football League (NPFL) 2023/24 season, Remo Stars Sikiru Alimi and Robert Christian...