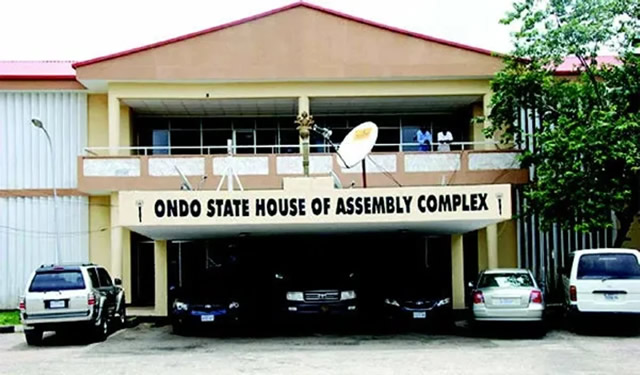 ONDO ASSEMBLY PASSES BILL FOR CREATION OF 33 NEW LCDAs
The bill for the formation of 33 new local council development areas has been approved by the Ondo State House of Assembly.
Today, August 15, 2023, the Assembly passed the bill after it passed its third reading in plenary.
The state's existing 18 local governments and the newly established Local Council Development Areas must coexist.
Rotimi Akeredolu, the governor of Ondo State, had earlier submitted a bill to the House for approval that would have created 33 local council development areas.
A public hearing was held on the proposal after it was sent to the Committee of the Whole House.
The Deputy Speaker, Rt Honourable Prince Abayomi Akinruntan, underlined the necessity to take into account the population's cultural homogeneity when defining the boundaries of the new LCDAs when presenting the committee's findings to the full assembly on Tuesday. He also suggested that the state surveyor general be aware of this.
Ogunmolasuyi Oluwole, the majority leader of the house, made a motion to pass the legislation, which the honorable (Dr.) Ogunlana Christopher seconded.
0
0
There has been a fire outbreak in one of the Justice's chambers at the Supreme Court, Abuja. [video width="720" height="1280"...