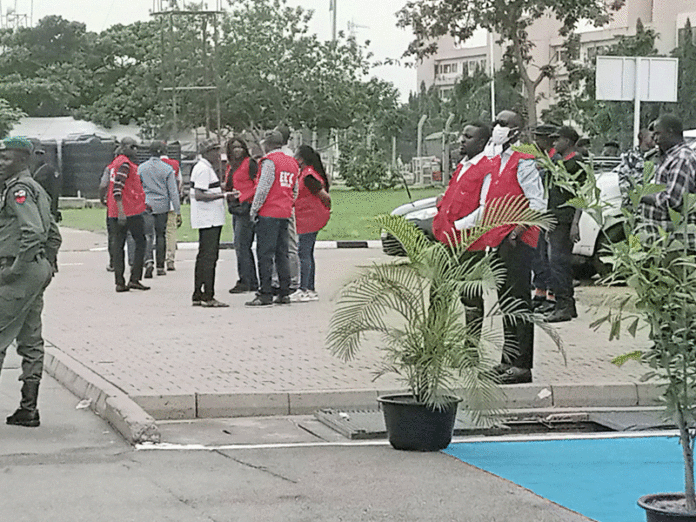 EFCC OFFICIALS STORM APC PRESIDENTIAL PRIMARIES
By Adeniyi Onaara 
The Economic and Financial Crimes Commission (EFCC) stormed Eagle Square, the venue of the All Progressives Congress (APC) Special Convention in Abuja, on Tuesday.
According to the Nigerian News Agency (NAN), the authorities walked around the convention center before settling into strategic positions.
When approached by a NAN correspondent at the convention, the officials, however, declined to comment.
According to sources, EFCC officials made a similar appearance at the PDP Special Convention in Abuja on May 28, but no arrests were made.
The visit could be linked to recent social media accusations claiming that presidential candidates paid delegates a lot of money in exchange for their votes at the convention.
0
0
The management of the Lagos State Traffic Management Authority (LASTMA), has denied that any of its officers was involved in...