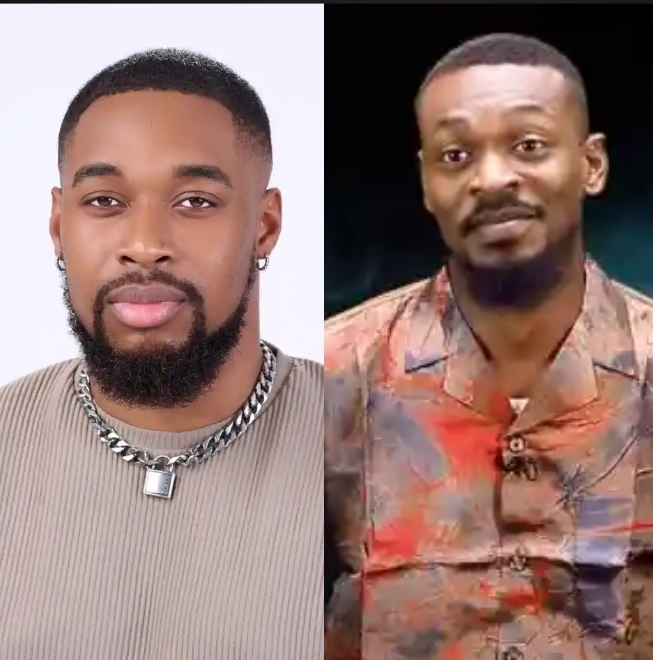 BBNAIJA STARS SHEGGZ AND ADEKUNLE GET INTO FIGHT
A lot of drama has been happening in the Big brother Naija house as two of the contestants, Sheggz and Adekunle nearly exchanged blows on day 24 of the reality TV show, the contestants are meant to be in the house for 72 days after which the winner will merge.
The fight started with an exchange of words between the two guys as Sheggz called Adekunle 'stupid,' and went on to say he didn't think Adekunle was 'intellectual' as he went to a better school than him.
However, the word 'stupid' triggered Adekunle ready to strike for fighting as he had an intense outburst. According to Adekunle, he 'was ready to fight Sheggz even if it meant getting a strike. Luckily, other housemates stepped in and deescalated the situation.
Meanwhile, Moreso amid their heated exchange, Sheggz' sweetheart Bella, almost got into a fight with Diana and Doyin in defense of her man.
However, fingers are crossed as fans of Big Brother Naija expect Biggie to introduce a new twist to the game in a bid to assist the level two house.
0
0
The Independent National Electoral Commission, Lagos State Headquarters, on Tuesday, said it has received the remaining Permanent Voters Cards for...