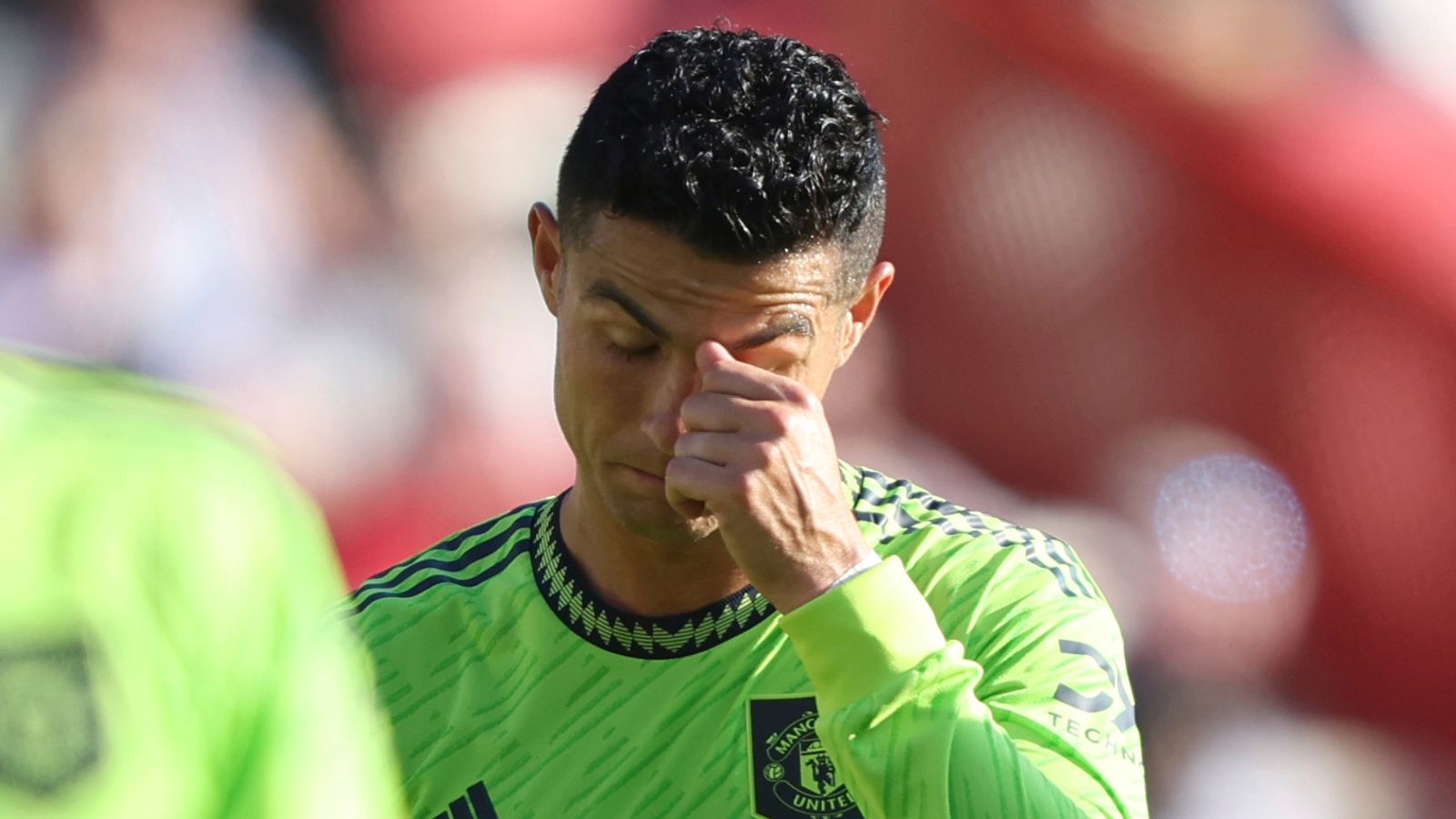 "I KEEP A NOTEBOOK OF MEDIA 'LIES' ABOUT ME" – CRISTIANO RONALDO
Read Time:
1 Minute, 17 Second
Cristiano Ronaldo has said he keeps a notebook of what he calls "lies" from the media about his Manchester United future amid speculation concerning his potential departure.
Ronaldo has made headlines this summer after requesting to leave Old Trafford to play in the Champions League, a year after he returned to United from Juventus.
United still hold their ground that the 37-year-old will not leave the club before the end of the transfer window, while Chelsea, Bayern Munich and Atletico Madrid have distanced themselves from a move for the striker.
And, n a post on Instagram, Ronaldo accused the media of "telling lies" and said only a handful of news stories about him this summer had been correct.
"They know the truth when they interview in couple of weeks," Ronaldo said. "The media is telling lies.
"I have a notebook and out of the 100 news stories that have been written (about me), only 5 have been accurate.
"You can imagine the way things are. Bear that figure in mind".
Former United captain Gary Neville hit back at Ronaldo's comments on Twitter, arguing that the Portugal forward should show greater leadership in a time of crisis for the club.
"Why does the greatest player of all time (in my opinion) have to wait two weeks to tell Manchester United fans the truth?" Neville said.
"Stand up now and speak. The club is in crisis and it needs leaders to lead. He's the only one who can grab this situation by the scruff of the neck!"
0
0
The Labour Party and its supporters may hold the # Obidatti23 Forward Rally scheduled for October 1, according to the...