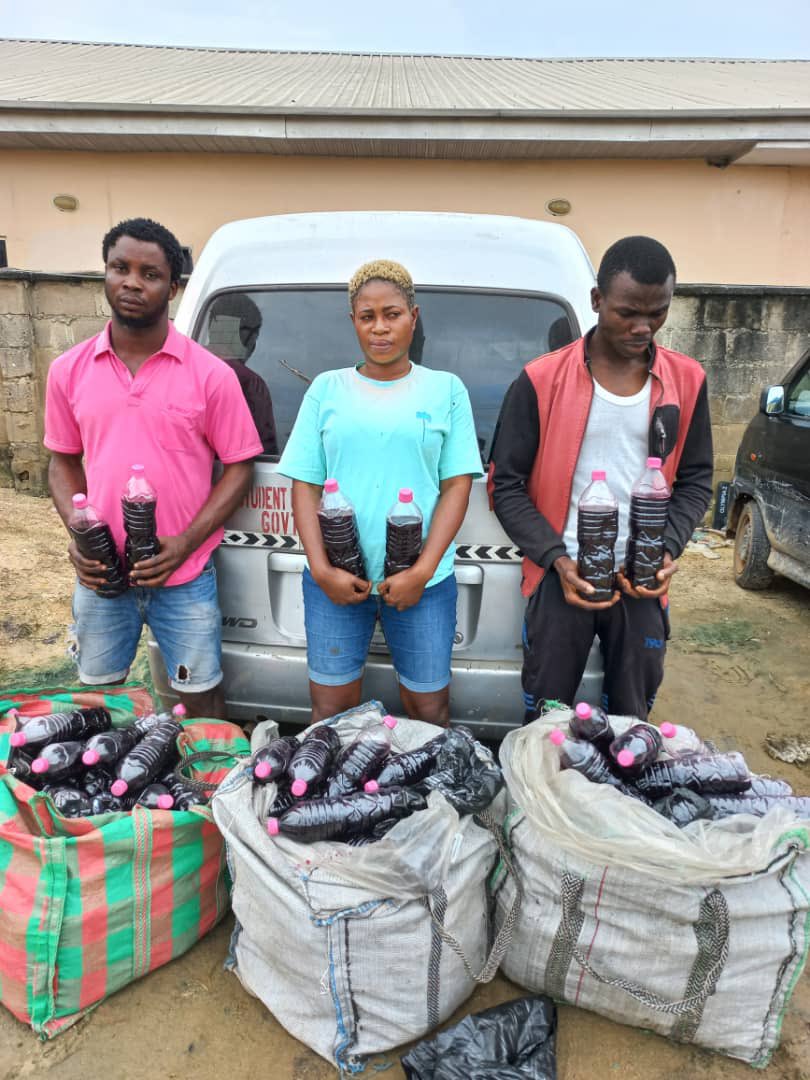 3 PERSONS ARRESTED IN LAGOS WITH 150 BOTTLES OF ILLICIT DRUGS
By Adeola Abdullah
The police in Lagos have arrested three persons with a substance suspected to Skuchies, a local illicit drug.
Francis Friday 'm' aged 30; Kemi Adeyemo 'f' aged 35 years; and Nonso Orji 'm' aged 22 were arrested while conveying 150 bottles of skuchies in a Suzuki minibus at Igbo Agowa, Ikorodu.
Skuchies is a cocktail of drugs – a combination of Cannabis Sativa, Tramadol tablets of 232kgms category, cough syrup with Codeine, Swifnol, zobo, etc. The exposure was given by another social media user (@james_veni) who commented on the initial post made by the Public Relations Officer (PRO) of the Lagos State Police Command, SP Benjamin Hundeyin.
Hundeyin said that investigation has commenced.
1
0
Manchester City have been charged by the FA for failing to control their players after Simon Hooper's mistake at the...