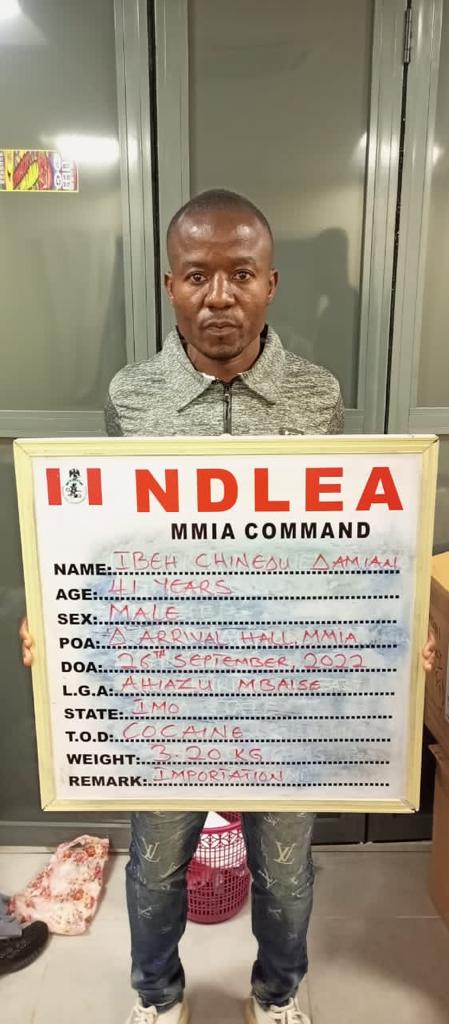 NDLEA ARREST EX-FOOTBALLER, BRAZILIAN RETURNEE, OTHERS OVER DRUG TRAFFICKING
Read Time:
2 Minute, 49 Second
By Aishat Momoh. O.
…… Nabs Turkey bound business woman
….. Arrests physically challenged drug dealer in ogun and two marlians over attempt to export Akuskura…
After arriving from Sao Paulo, Brazil through Addis Ababa, Ethiopia on an Ethiopian Airlines flight with 1.40kg of crack cocaine hidden in his suitcases, National Drug Law Enforcement Agency (NDLEA) agents, detained former footballer Okafor Emmanuel Junior at the Murtala Muhammed International Airport in Ikeja, Lagos.
The 33-year-old Arochukwu Local Government, Abia State native had hidden the illegal substance in the handles of his bags and had padded the top edges of those bags with the class A drug before they made him a target for arrest on Monday, September 26, 2022.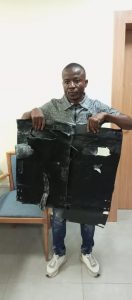 During an initial interview, Okafor stated that he previously played football for UNTH Enugu FC of the University of Nigeria Teaching Hospital, where he spent four seasons before moving to Sri Lanka in 2014.He added that he had played for two seasons in Sri Lanka before moving to Brazil, but that a lack of official documents prevented him from furthering his football career there.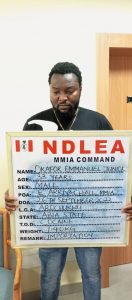 Ibeh Chinedu Damian, a second returning Brazilian, was detained the same day he arrived at the Lagos airport by an Ethiopian Airlines aircraft from Sao Paulo, Brazil. Ibeh, who is from Ahiazu in the Mbaise Local Government Area of Imo State, was caught hiding 3.20kg of black cocaine, or "Lucchi," behind the flaps on each of his two bags.
In his statement, he claimed that upon the successful delivery of the medicine in Nigeria, he would receive a payment of three million one hundred thousand naira (N3,100,000).
In a similar vein, NDLEA agents foiled a 32-year-old businesswoman's attempt to transport 2.150kg of rohypnol tablets from Abuja, Nigeria, to Istanbul, Turkey. Her plan involved using the Nnamdi Azikiwe International Airport. On Friday, September 23, the mother of one was detained as she tried to board a Turkish Airlines flight with the drug hidden inside pepper and packed amid food.
Despite owning a restaurant in Istanbul, Turkey, the native of Afiesere village in Ughelli North Local Government, Delta State, claimed she traveled to Nigeria to visit family and buy supplies for her restaurant.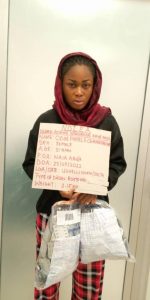 In the meantime, two Malians—Mohammed Demoele, 38, and Coulibaly Maliki, 56—were detained by NDLEA marine unit agents in Lagos at the Ebute Ero jetty for trying to export 34.2kg bottles of the novel psychoactive chemical Akuskura to Mali via Cotonou, Benin Republic.
On Thursday, September 29, agents in Taraba state discovered 100 compressed blocks of Cannabis sativa weighing 73.500kg hidden inside animal feeds. On Saturday, October 1, agents in Ogun state arrested Abdulraham Mohammed, a physically challenged drug dealer, and found 104kg of compressed Cannabis sativa on him. In the state's Shagamu region, Ms. Safiya Bello, a second suspect, was also detained together with 27kg of the psychoactive narcotic.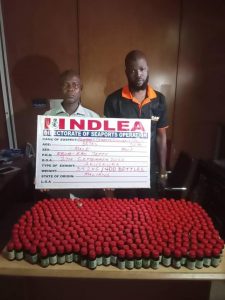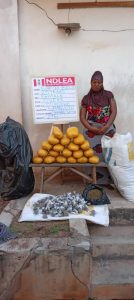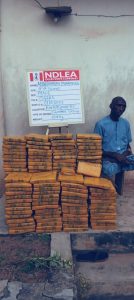 For his part, Brig. Gen. Mohamed Buba Marwa (Retd), Chairman/Chief Executive of NDLEA, praised the officers and personnel of the Seaports Operations, MMIA, Ogun, and Taraba Commands for their fortitude while urging everyone else in Nigeria to step up ongoing offensive action against drug cartels and traffickers wherever they may be found.