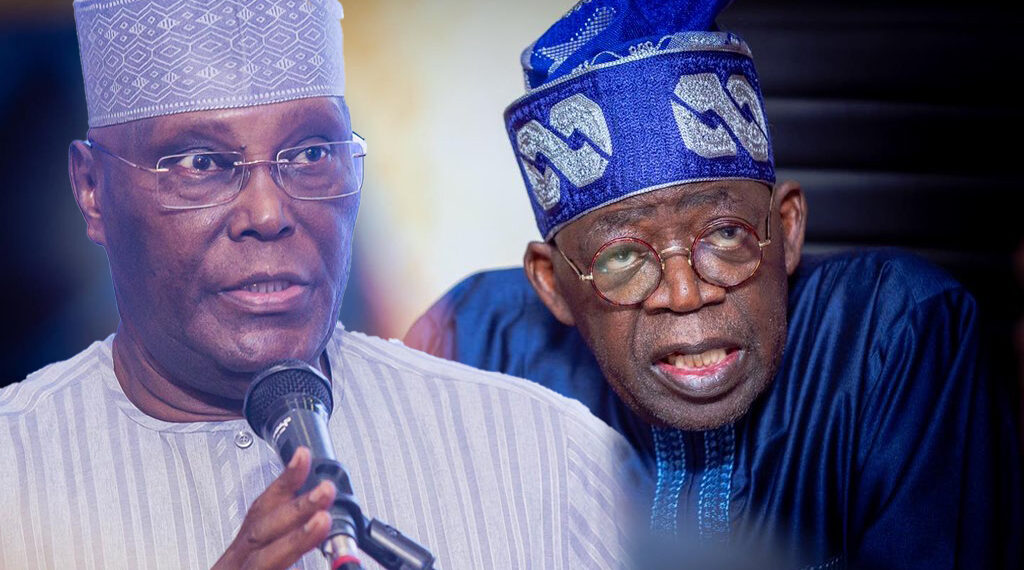 TINUBU – ATIKU LIED ABOUT HIS SOURCE OF WEALTH
Read Time:
1 Minute, 22 Second
By Adeniyi Onaara 
Tinubu has also been accused of inconsistencies in his wealth source.
Bola Ahmed Tinubu, the All Progressives Congress Presidential Candidate, has slammed the Peoples Democratic Party's Presidential Candidate, Atiku Abubakar, calling him a liar.
Tinubu fired verbal arrows at Atiku during a speech to North-West Muslim leaders in Kano on Tuesday, January 3, 2023.
What Tinubu said: He claimed that Mr Abubakar's explanation for how he became wealthy violated the rules that governed the Civil Service, where he worked before retiring.
"One of them inquired. How did you become wealthy? He claimed to be in the transportation and motor vehicle business. He had forgotten that civil service (sic), you cannot do any other thing if you are a custom officer but farm. Who is lying to who? Who is contradicting who?" Mr Tinubu queried mockingly to the delight of his supporters who cheered him on at the event.
What you should know: According to public records, Atiku, the PDP presidential candidate, worked for the Nigeria Customs Service for 20 years before retiring as a deputy director in 1989 to enter politics.
Why Tinubu is targeting Atiku: Atiku claimed to have made his fortune from transportation in an interview last year.
What else you should be aware of: Tinubu has also been accused of inconsistencies in his wealth source.
However, in an interview with BBC Focus on Africa, Tinubu, who has a reputation for avoiding interviews, stated that he invested his resources and received positive results.
Still, credential and financial scandals hang around the APC candidate's neck; however, none of this is enough to put an end to his campaign.