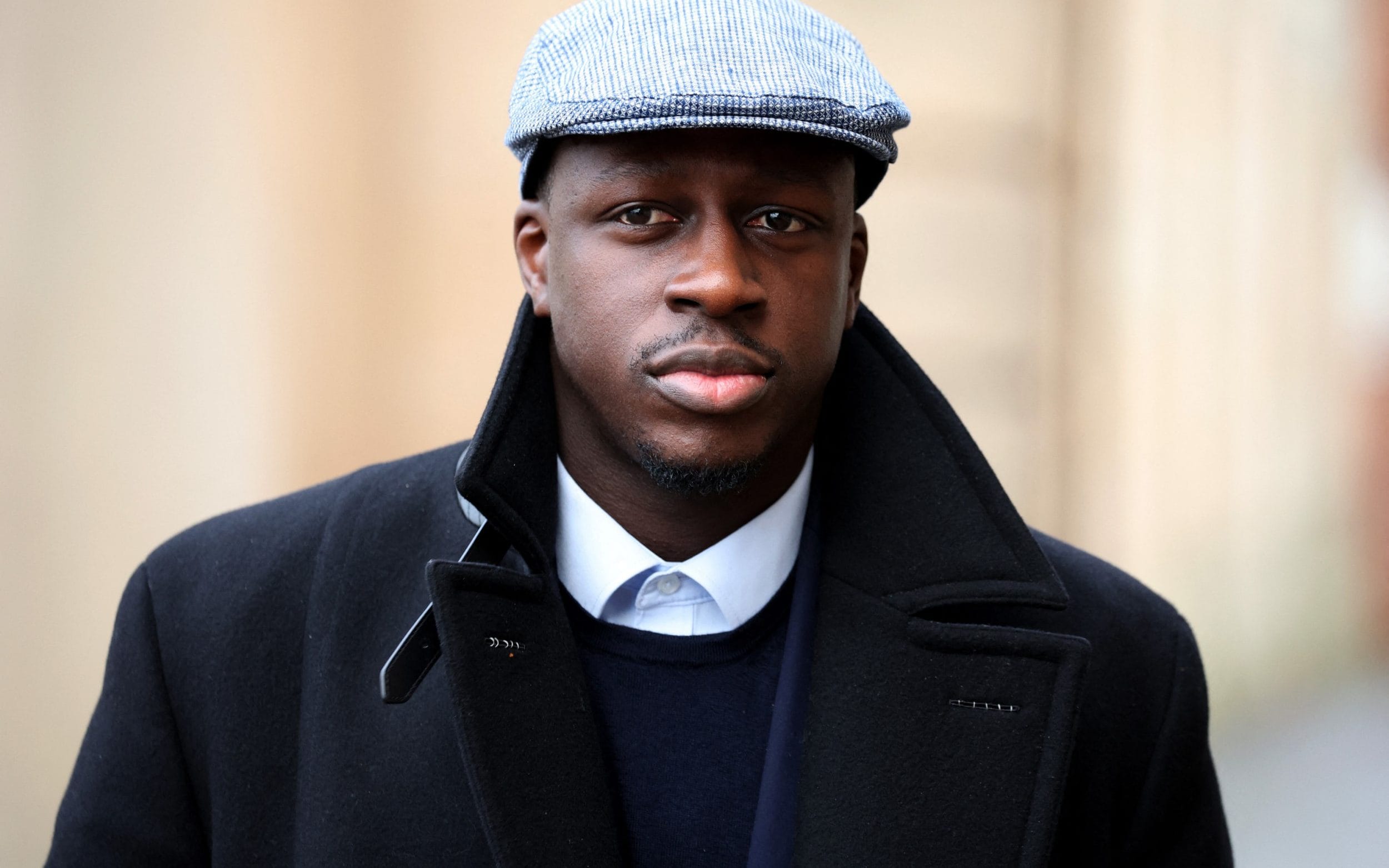 BENJAMIN MENDY CLEARED OF SIX RAPE CHARGES BUT FACES RETRIAL ON TWO
Read Time:
1 Minute, 26 Second
Benjamin Mendy has been cleared of seven counts of sexual assault charges, however, will face a retrial on one count of rape and another of attempted rape after a jury failed to reach verdicts.
The Man City star, 28, sitting in the dock at Chester Crown Court, covered his face with both hands, gently rocking back and forth, as the jury foreman, delivering the verdicts in a hushed courtroom, repeated 'not guilty' to six counts of rape and one count of sexual assault, relating to four young women or teenagers.
However, the jury were unable to reach verdicts on another count of rape and one attempted sexual assault – alleged to have taken place at Mendy's £4.7million mansion in Prestbury, Cheshire.
Beginning on June 26, Mendy will stand trial for three weeks on the two remaining counts.
The unanimous verdicts were delivered today by the seven men and four women on the jury, one juror having been discharged earlier for medical reasons.
Jenny Wiltshire, Head of Serious and General Crime at Hickman & Rose, said: 'My client Benjamin Mendy would like to thank the members of the jury for their dedication and commitment.
'He also thanks everyone who supported him, and particularly the witnesses who gave evidence on his behalf in the glare of such intense publicity. He looks forward to clearing his name in relation to the other two charges so he can start rebuilding his life.'
Louis Saha Matturie, 41, Mendy's co-accused and alleged 'fixer' was found not guilty by the jury of three counts of rape relating to two teenagers. Jurors also failed to reach verdicts on three counts of rape and three counts of sexual assault against him by five other women.