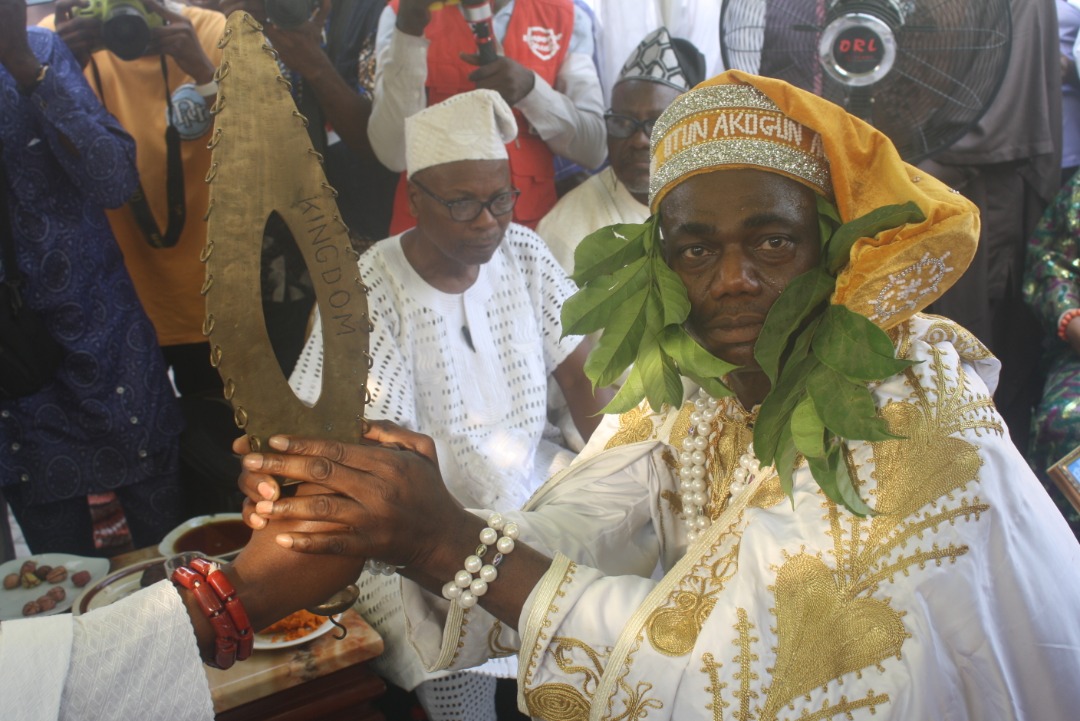 GANI ADAMS INSTALLS OTUNBA AFOLABI AS OTUN AKOGUN AARE ONAKAKANFO
Read Time:
2 Minute, 2 Second
By Aishat Momoh. O.
…….Gani Adams celebrates 5th anniversary, installs new Chiefs
Otunba Ojo Adedeji Afolabi, on Friday, was installed as the first Otun Akogun Aare Onakakanfo, as Iba Gani Abiodun Ige Adams, celebrated his fifth anniversary on the throne as the Aare Onakakanfo of Yorubaland.
The event which was held in Lagos at the Are Onakakanfo of Yorubaland's palace featured the installation of some eminent personalities as members of the Aare-in-Council.
In an interview with Hotjist.com, the newly installed Otun Akogun Aare Onakakanfo, said he is happy to be part of history adding that the unity and protection of Yorubas in all part of the world is his topmost priority.
He noted that everyone born into the Yoruba race is a bonafide member of Oodua Peoples Congress (OPC) and that the unity of the Yorubas, is what should be paramount to every member of the group.
" I feel great to be part of history. I am the first Otun Akogun in the recent times and it is marvellous to me."
"We are the warriors, we stand to defend the Yorubas anywhere in the world."
"The reason why we are coming together is to make sure that Yoruba son and daughters are been protected anywhere in the world. We let them know their rights and how to demand for it." He said.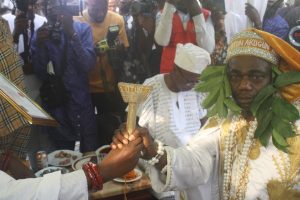 The Otun Akogun, however, advised everyone to face life realities rather than being Indoctrinated by religion.
Meanwhile, Aare Gani Adams while speaking at the installation mentioned that the event was organized to "honor those people that will assist with their intellects to defend Yorubaland" while adding that, those that were installed in the last four years have not disappointed and he believes the newly installed chiefs will do better.
"In the olden days, all Aare Onakakanfo always have their Chief in Council, who will handle various communities and strategic places to defend Yorubaland and in the hierarchy of Aare Onakakanfo after Aare is Otun, after Otun is Osi. If the Aare dies in the process of war, the Otun Aare Onakakanfo takes over with the approval of the Alaafin of Oyo while the Osi moves to Otun," He noted.
He pointed out that those appointed into the new Aare Onakakanfo Council members are men and women of credible characters who has the integrity to represent the Yoruba historical school.
He however, prayed that Yorubaland will continue to succeed and live in peace.