PETROL TANKER LOSES CONTROL IN LAGOS, CRUSHES 3 TRICYCLES
Read Time:
1 Minute, 12 Second
By 'Leke Yusuf
– Two Persons Dead
– Four Other Victims Rescued Alive
Operatives of the Lagos State Traffic Management Authority (LASTMA) today rescued four accident victims from three crushed tricycles) at the Ikotun area of Lagos.
The accident which occurred around  involved a fully loaded petrol tanker with registration number JJJ 125 and 3 tricycles with registration nos (LSD 83 QM), (AKD 690 QK) & (AKL 87 QF)
The driver of one of the tricycles along with one passenger died instantly.
Four (4) other victims comprising 2 pregnant women and 2 children were rescued by LASTMA personnel.
The rescued victims were promptly taken to the Ikotun General Hospital for treatment.
A preliminary investigation by LASTMA revealed that the fully loaded container truck (JJJ 125) had a brake failure and crushed 3 tricycles by a valley around synagogue when going towards Ikotun, as stated by Adebayo Taofiq, the Director of Public Affairs and Enlightenment Department at LASTMA, in a press release.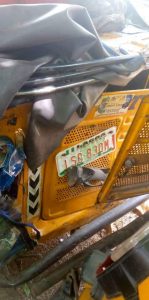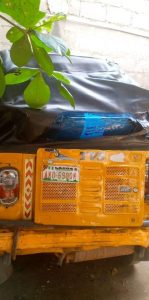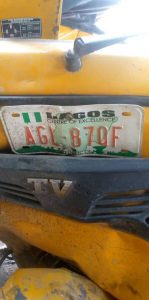 "The Lagos State Emergency Management Agency (LASEMA) immediately moved the tanker with those crushed tricycles to Ikotun Police Station
"Other emergency responders including the Nigerian Police men from Ikotun Police Station were at the scene of the accident.
"The General Manager of LASTMA Mr Bolaji Oreagba however warned tanker owners and drivers to always ensure that their trucks are properly checked and in good conditions before embarking on any journey."
0
0
By Adeniyi Onaara  According to reports, the contestant died after paying N25 million for the Labour Party governorship nomination form....