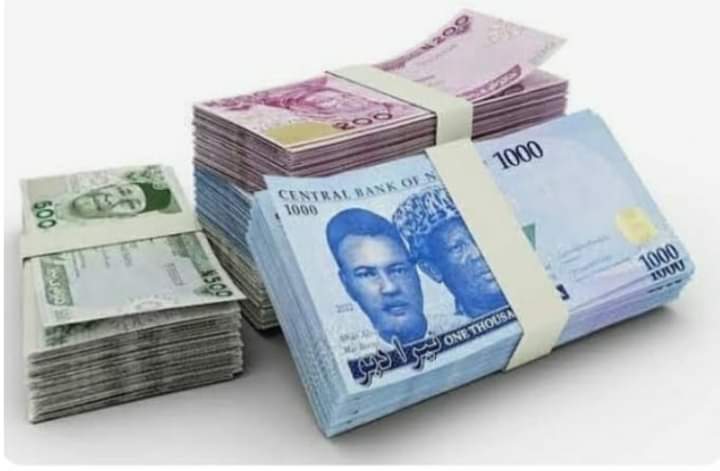 CASH SHORTAGE: POS OPERATORS CHARGE N200 TO PAY OUT N1000 OLD NOTES IN LAGOS
Read Time:
3 Minute, 6 Second
By 'Leke Yusuf
The cash shortage being experienced by Nigerians is biting harder by the day.
Point of Sale (POS) operators are cashing-in on the situation to further mete out untold hardship on Nigerians.
Several POS operators in parts of Lagos visited on Monday were charging N200 as commission to pay out N1,000 old notes. The POS operators put the blame on the cash shortage being experienced in the country due to the introduction of newly designed N200, N500 and N1,000 notes by the Central Bank of Nigeria (CBN).
A POS operator in the Aladelola Area of Ikosi-Ketu in Lagos told Hotjist.com that they have to "settle" banks staff in order to be paid cash irrespective of whether they are old or new notes.
"We have to settle the bank staff in order to pay us cash, the kickback they ask for to pay us the newly designed currency is so high that our own customers will not be able to afford those charges.
"Even for the old notes, we need to settle extra to get the old notes and that's why we charge N200 to pay out N1000 old notes", he said.
However, a few POS operators are still charging N100 to pay out N1,000 old notes. Most of the POS operators visited are not paying out the new notes at all.
Also, there were very long queues in Automated Teller Machines (ATMs) visited in Ikeja during the day. On Tuesday night, no single ATM in the whole of Allen Avenue, Toyin Street and Opebi Road, all in Ikeja, was dispensing cash.
Many Lagosians have been lamenting that they have had to shelve important business engagements because they were not able to get cash to even take transport to their destinations.
"I queued for several hours at Allen Avenue for cash and when it was almost my turn, the machine stopped dispensing cash. All other banks' ATMs I visited were not dispensing cash either. I will come very early in the morning tomorrow to see if I'll be able to get cash. As it is, I can't go to Oshodi again today to attend to my business engagement", lamented Dayo Adebowale.
Some other Lagosians narrated their encounter at Zenith Bank ATM whereby the Bank's customers could withdraw as much as N30,000 while customers of other banks withdrawing from Zenith Bank ATMs coukd only withdraw N1,000 at a time.
Nigerians in several towns and villages across the country have undergone untold hardship in the past one weekdue to shortage of cash.
Central Bank Governor, Godwin Emefiele announced on Sunday that the deadline for use of old Naira notes has been extended to February 10 while there will be a grace period of further seven days in which the Central Bank only can accept the deposit of the old notes.
Speaking on a live interview on televison Monday night,  the Majority Leader of the House of Representatives, Hon Alli Doguwa pointed out that contrary to the Central Bank Act of 2007, Section 20, Subsection 3; the Central Bank is supposed to consult with the National Assembly in matters such as the introduction or redesign of currency notes.
The House of Representatives had also summoned the Central Bank Governor, Godwin Emefiele on two different occasions; in which the Governor refused to honour the invitation. This prompted the Speaker, Hon. Femi Gbajabiamila to threaten to issue a warrant of arrest on the CBN Governor if he failed to turn up on Tuesday.
Emefiele appeared before the Sub-Committee of the House of Representatives on Tuesday and further explained that the old notes will still be accepted by the CBN after the grace period of February 17.