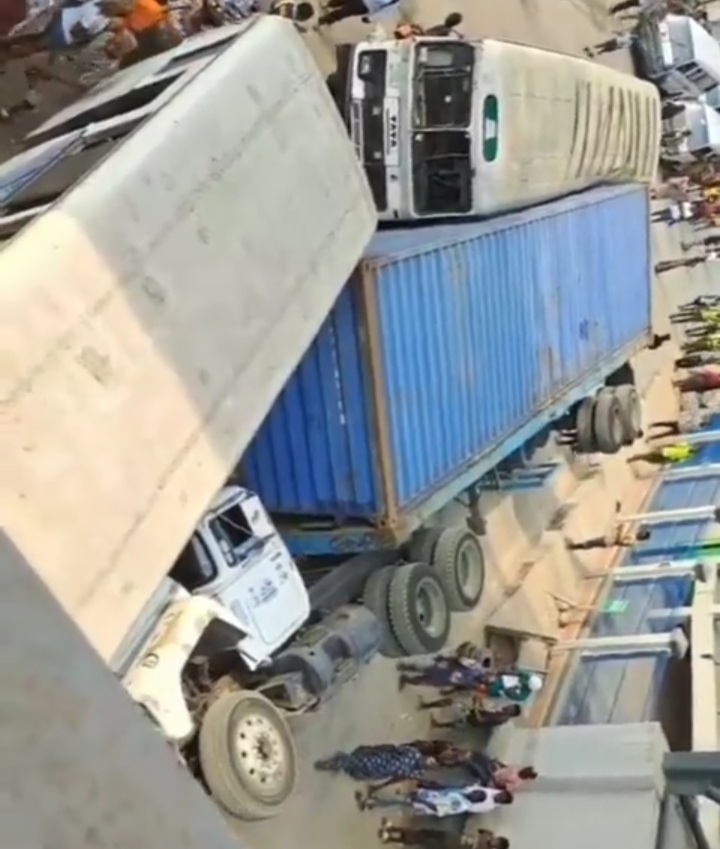 JUST IN: ANOTHER CONTAINER FALLS IN LAGOS, AT OSHODI
A 20-ft container fell off a truck in the Oshodi area of Lagos on Wednesday evening.
The container fell just by the side of a commuter bus.
Emergency responders are already on ground to commence recovery and evacuation exercise.
More details shortly.
1
0
By Adeniyi Onaara  According to reports, the contestant died after paying N25 million for the Labour Party governorship nomination form....