JUST IN: ANOTHER INEC OFFICE SET ON FIRE IN ANAMBRA, SEVERAL ITEMS DESTROYED
The Idemili South local goverment office of the Independent National Electoral Commission (INEC) has been set ablaze by unknown persons on Wednesday morning.
In a press release on Wednesday evening, signed by Festus Okoye, INEC's Chairman of Information and Voter Education, he said "all items of furniture in the office was completely destroyed including non-sensitive materials recently delivered for the upcoming elections. Amongst the items lost to the inferno include;
729 ballot boxes, 243 voting cubicles, 256 electric bags, 11 megaphones, 1 electric power generator and large quantities of indelible ink and liquid gum.
Okoye added that u
ncollected PVCs not affected by inferno as they were kept in the fire-proof cabinet.
Also, he said that the attack seemed coordinated as the Nnobi Police Station was similarly attacked.
In spite of the attacks on INEC, Okoye assured Nigerians that "2023 General Election Will hold".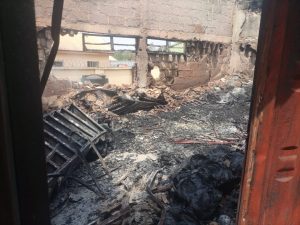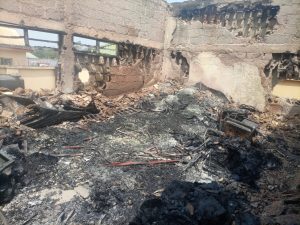 More details shortly.
0
0
By Adeniyi Onaara  According to reports, the contestant died after paying N25 million for the Labour Party governorship nomination form....