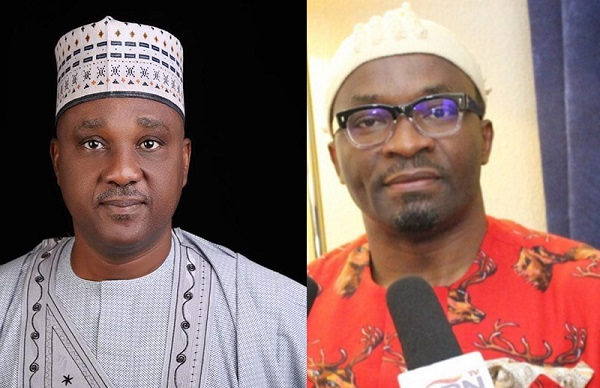 UPDATE: ABBAS, KALU, 30 OTHER LAWMAKERS MEET WITH ADAMU
Read Time:
1 Minute, 23 Second
Tajudeen Abbas and Benjamin Kalu, the two APC candidates for the leadership positions of the House of Representatives, traveled to the national secretariat in Abuja on Tuesday with about 30 other members-elect to attend a meeting with the party's National Working Committee.
Three white Coaster buses carrying politicians, including members of the Joint Task Committee and supporters of the current Speaker, Femi Gbajabiamila, came for the meeting behind closed doors at around 2.18 p.m.
Following the announcement of the zoning agreement on May 8, Abbas and Kalu will meet with the Senator Abdullahi Adamu-led NWC for the first time at the political roundtable on Tuesday.
The APC micro-zoned the office of Deputy Senate President to the Chairman of the Senate Committee on Appropriations, Senator Jibrin Barau, and the position of Senate President to the recently-retired Minister of Niger Delta Affairs, Senator Godwin Akpabio.
Abass was designated as the Speaker of the House of Representatives, and Kalu, the South-East Representative-elect, won the position of Deputy Speaker.
Felix Morka, the National Publicity Secretary, made the announcement a few weeks ago following a three-and-a-half-hour NWC meeting.
The arrangement had angered rival candidates and their supporters, and many of them blamed the party leadership for not consulting them before announcing it.
The meeting's agenda was not made public as of the time this report was filed.
However, sources claimed that the delegation may have arrived to inform the national chairman and the NWC members of the delegation's degree of development as part of ongoing discussions to win over their colleagues and other parliamentarians from other boards to their side.