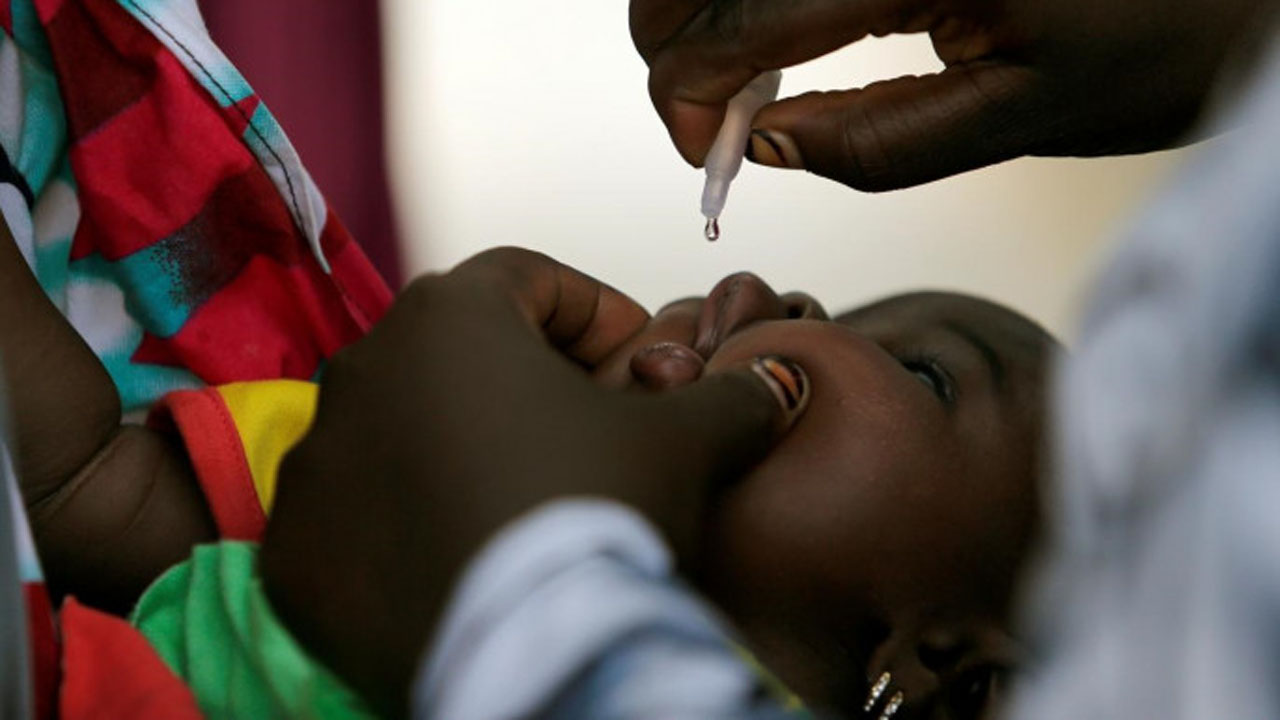 51 CASES OF NEW POLIO VARIANT RECORDED IN NIGERIA – SAYS W.H.O
Read Time:
2 Minute, 5 Second
The World Health Organization (WHO) has said 51 new cases of Circulating Variant Polio Virus (cVPV2) have been detected in Nigeria from January to August 13 this year, with the North-West zone accounting for 92 percent of the new cases.
Spanning 15 local government areas, 47 of the cases are from states in the North-West zone that are facing security challenges, a situation that has now become a major concern for all stakeholders in the health sector.
This was disclosed by the WHO Country Representative in Nigeria, Dr. Walter Mulombo, on Thursday during a strategic meeting in Kaduna State organized by the National Primary Health Care Development Agency (NPHCDA) in collaboration with the Sultan Foundation for traditional leaders of inaccessible communities in the North-West zone.
The meeting with traditional leaders of inaccessible areas in six states in the North-West zone of Kaduna, Kebbi, Sokoto, Zamfara, Katsina, and Kano States was to further strengthen the collaboration with major stakeholders in the region in an effort to improve access to primary health care services.
The WHO country representative, Mulombo, who stated that 47 out of the 51 polio cases were from the North-West, said a majority of the outbreaks were from states facing security challenges in the region, causing setbacks to the country's attainment of universal health coverage.
Bandits and kidnappers have made the long-term security issues in the North-West zone worse, and this has caused a health system that has been underfunded and neglected for years to collapse, making it difficult to provide children with routine immunizations and other health services.
Among the dignitaries present here are the Deputy Governor of Kaduna State, Dr. Hadiza Balarabe; the Sultan of Sokoto, Alhaji Saad Abubakar; the Executive Director of the National Primary Health Care Development Agency, Dr. Faisal Shuaib; and representatives of WHO and UNICEF, among others.
Speaking to the traditional leaders, Mulombo bemoaned the North-West zone's high rate of maternal and newborn mortality as a result of the region's lack of access to health care due to instability.
The Sultan of Sokoto, for his part, decried the non-implementation of strategies by policymakers in the nation's health sector.
While states and traditional institutions are expected to play a pivotal role in enhancing universal health coverage, the Executive Director of the National Primary Health Care Development Agency said the agency and the Federal Ministry of Health remained steadfast in their objectives of making the country polio-free.